Alloy 20 Buttweld Pipe Fittings Manufacturer
ANSI B16.9 Alloy 20 Butt weld Fittings, UNS N08020 Pipe Fittings, Alloy 20 Butt weld Pipe Fittings, 2.4660 Pipe Fittings, Alloy 20 Pipe Fittings, Carpenter 20 Pipe Fittings, Alloy 20 Pipe Fittings Supplier in Mumbai, India.
Alloy 20 Stub End, Alloy 20 Buttweld Elbow, Incoloy® alloy 20 LR Elbow, ASME SB 366 Alloy 20 Pipe Bend, Alloy 20 Reducer, ASTM B366 Incoloy® alloy 20 Pipe Elbow, Alloy 20 Pipe Cap Stockist, Alloy 20 Equal Tee, Alloy 20 Cross Exporter in India.
Simplex Steel Industries are manufacturing, supplying, and exporting Alloy 20 Pipe Fittings with a variety of dimensions and specifications. Our Alloy 20 Pipe Fittings have very high demand due to various excellent qualities like robustness, strength, and dimension accuracy. We are offering our manufactured Alloy 20 Pipe Fittings in several forms, such as in different sizes, dimensions, shapes, thickness, and so on. We are also manufacturing these Alloy 20 Pipe Fittings as per the customer requirement i.e., in customized and non-customized forms.
We, Simplex Steel Industries, are never compromising in quality and offering Fittings in required amounts. Alloy 20 is a combination of Nickel, Chromium, Molybdenum, and Copper, which helps to provide excellent attributes like corrosion resistance and durability. These Fitting had qualities like excellent resistance to corrosion, crevice corrosion, and pitting, strong resistance to stress-corrosion cracking, excellent resistance to other acids, highly suitable for fabrication, and unique mechanical properties.
We, Simplex Steel Industries, is manufacturing our product with the best and refined quality of raw materials for producing the best quality of Alloy N08020 Seamless Pipe Fittings. We are having a team of experts, experienced, and skilled professionals. They are continuously supervising and observing the whole production to deliver excellence. By following national and international quality standards and defined manufacturing processes, we are manufacturing perfectly suitable Fittings.
In our well-equipped manufacturing plant, we have implemented the latest technology, advanced machinery, and tools. We continuously update our production plant to manufacture Alloy 20 Pipe Fittings in bulk amount without compromising in quality. This helps us to complete small as well as big orders for our clients. Quality testing is an essential part of our manufacturing process, which makes us able to deliver the most precise and dimensionally accurate Fittings.Simplex Steel Industries is also focusing on to deliver on-time and damage-free orders. Hence, we pack Alloy 2.4660 Buttweld Pipe Fittings in suitable packing material to avoid damage in transport. We ensure to offer on-time delivery by choosing the fastest shipping way. We are here with the ready stock of these Fittings, which helps to compete for the urgent needs of our clients.
Value Added Services
Sand Blasting
Electro Polish
Epoxy Coating
Features
High tensile strength
Good load bearing capacity
Excellent versatility and weldability
Testing
Hardness Test
Tensile Test
Intergranular Corrosion Test
✶
ASTM B366 Alloy 20 Pipe Fittings Stock
✶
Alloy 20 Pipe Fittings Specification
Standards
ASTM, ASME
Designation
B366, SB366
Dimension Standard
ASME/ANSI B16.9, ASME B16.28, MSS-SP-43
Grade
Alloy 20 Pipe Fittings.
Type
Seamless, Welded
Thickness
Sch 5s, Sch 10s, Sch 40s, Sch 80s, Sch 160s, Sch XXS
Size
1/2" to 24"
Two Joint / Two Halve 20 Butt weld Fittings Size
6" to 48"
Types of Butt weld Fittings
Equal Tee, Nipple, Long Radius Elbow, Reducing Tee, Elbows, Swage Nipple, Short Radius Elbow, Reducer, Barrel Nipple, 90 Deg Elbow, Concentric Reducer, Reducing Nipple, 45 Deg Elbows, Eccentric Reducer, Bend, 180 Deg Elbow, End Cap, 1D Elbow, 3D Elbow, Stubend, 5D Elbow, Cap, Piggable Bend, Long Stubend, Tee, Short Stubend, Long Radius Bend.
Also as per National & International Standard &Specification
ASME SB 366 Alloy 20 Pipe Fittings Equivalent Grades
| | | | | |
| --- | --- | --- | --- | --- |
| STANDARD | WERKSTOFF NR. | UNS | EN | AFNOR |
| Alloy 20 | 2.4660 | N08020 | NiCr20CuMo | Z2NCUD31-20AZ |
Alloy 20 Buttweld Pipe Fittings Chemical Composition
| | | | | | |
| --- | --- | --- | --- | --- | --- |
| Element | Density | Melting Point | Tensile Strength | Yield Strength (0.2%Offset) | Elongation |
| Alloy 20 | 8.1 g/cm3 | 1443 °C (2430 °F) | Psi -80,000, MPa -551 | Psi - 35,000, MPa - 241 | 30 % |
Alloy 20 Buttweld Pipe Fittings Mechanical Properties
| | | | | | |
| --- | --- | --- | --- | --- | --- |
| Grade | Density | Melting Point | Yield Strength (0.2%Offset) | Tensile Strength | Elongation |
| 20 | 8.8 g/cm3 | 1350 °C (2460 °F) | Psi – 35,000 , MPa – 240 | Psi – 80,000 , MPa – 550 | 40 % |
✶
Other Types of Alloy 20 Pipe Fittings
Alloy 20 1.5D Elbow
Alloy 20 Outlet Tees and Crosses
Alloy 20 Concentric Reducer/Eccentric Reducer
ANSI B16.9 Alloy 20 Reducer
Alloy 20 1D Elbow/3D Elbow/5D Elbow
ASME SB366 Alloy 20 Lateral Tee
Incoloy® alloy 20 Short Stubend/Long Stubend
Alloy 20 Straight Tees
Alloy 20 Swedge Nipple/Pipe Nipple/Reducing Nipple
Carpenter 20 Barrel Nipple
Alloy 20 180° Long Radius Elbow
Alloy 2.4660 Buttweld Fittings in Mumbai
Alloy 20 180° Short Radius Elbow
Alloy 20 Pipe Fittings Supplier in Mumbai
Alloy 20 Butt weld Pipe Fittings Manufacturer in India
ASTM B366 Alloy 20 Equal Cross
Alloy 20 Reducing Cross Stockholder in India
Incoloy® alloy 20 90°/180°/45° Long Radius Elbow
Alloy 20 90°/180°/45° Short Radius Elbow
Alloy 20 End Cap/Pipe Cap
Incoloy® alloy 20 Lap Joint Stub Ends
Alloy UNS N08020 Pipe Fittings in India
Alloy 20 Reducing Tee Stockist in Mumbai, India
Carpenter 20 Collar
Alloy 20 Straight Crosses
Incoloy® alloy 20 Piggable Bend
Carpenter 20 45° Long Radius Elbow
Alloy 20 45° Short Radius Elbow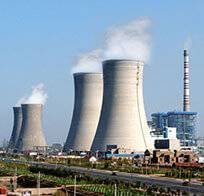 We have huge experience of supplying to all major industries across the world. These Butt weld Pipe Fittings is use in various industries like : Petrochemical, Pulp And Paper Co, Oil and Gas, Chemical Industry, Food Processing Industry, Plumbing, Water Supply Systems, Power Plant, General Purpose Applications, Fabrication Industry etc
Central/South America, North America, Asia, Mid East/Africa, Eastern Europe, UAE
Sri Lanka, Bahrain, Russia, Egypt, Portugal, Turkey, Spain, Singapore, Brazil, Thailand, Chile, Malaysia, Venezuela, Indonesia, Costa Rica, Poland, USA, U.A.E, Italy, Oman, Canada, Saudi Arabia, Angola, Qatar