Stainless Steel 304 / 304L Round Bars Supplier
Stainless Steel 304 Round Bars, UNS S30400 Round Bars, 304 Stainless Steel Rods, Stainless Steel 304 Bars, Stainless Steel 304L Round Bars, 1.4301 Round Bars, ASTM A276 Stainless Steel 304 Round Bar, UNS S30403 Round Bars, SS 1.4306 Round Bars, SUS 304 Round Bar, Stainless Steel 304L Round Bars Supplier in Mumbai, India.
Stainless Steel 304 Flat Bars, ASTM A276 SS 304L Round Bars, SS 304 Hex Bars, 304 Stainless Stel Forged Bar, Stainless Steel 304L Hollow Bars Stockist, ASME SA 276 304 Square Bars, 304L Stainless Steel Hot Rolled Bars, Stainless Steel 304 Cold Rolled Bars, SS 304 Round Bars Exporter in India.
Simplex Steel Industries are one of the well-known organizations. We are involved in manufacturing, supplying, and exporting the Stainless Steel 304/ 304L Round Bars. We manufacture our SS Round Bars in various shapes and sizes. We also produce our round bars as per the need and demands of our clients. We are offering an extensive range of round bars, which meets all the requirements of our valued clients. The Round Bars which we manufacture are durable and can be used for multiple purposes. At the same time, we also focus on the satisfaction of our customers.
We, Simplex Steel Industries, are also having the well-equipped and high-tech manufacturing unit where we use advanced machinery and the latest technology to manufacture excellent quality Stainless Steel 304/ 304L Round bars. We follow the national and international quality standards and defined manufacturing processes to fabricate these Round Bars. We are also having the experts in our organization who always check the quality standards of our Round Bars at every level of the manufacturing process to ignore the defects and to maintain the quality standards.
Our Stainless Steel 304/ 304L Round bars are the most resourceful and extensively used among all the series in the stainless steel. The chemical composition, corrosion, and oxidation resistance and weldability, along with the mechanical properties of our Stainless Steel 304 / 304L Round Bars provide the supreme all-round performance at a comparatively lower cost. Our Stainless Steel 304/ 304L Round Bars have excellent low-temperature characteristics and react well to the hardening by cold working.
We, Simplex Steel Industries, are offering perfectly suitable Round Bars in customized as well as non-customized forms. We are also taking care of packing, labeling, and shipping of Stainless Steel 304/ 304L Round Bars. We test these Round Bars at various stages of production to avoid defects and errors. After checking under the supervision of our quality testers, we send Round Bars for packing and shipping. By using suitable packing material, we are packing Round Bars. This helps to avoid damage in Transport and to offer convenient doorstep service at reasonable rates and within the decided time.
Value Added Services
Sand Blasting
Electro Polish
Epoxy Coating
Features
High tensile strength
Good load bearing capacity
Excellent versatility and weldability
Testing
Hardness Test
Tensile Test
Intergranular Corrosion Test
✶
ASTM A276 Stainless Steel 304/304L Round Bars Stock
✶
Stainless Steel 304 - 304L Round Bars Specification
| | |
| --- | --- |
| Standards | ASTM, ASME |
| Designation | A276 / A479, SA276 / A479 |
| Thickness | 50 mm to 6000 mm Long |
| Length | 1 To 6 Meters, Custom Cut Length |
| Round Bar Size | 3mm~ 800mm |
| Square Bar Size | 4mm* 4mm ~100mm* 100mm |
| Flat Bar Size | 2mm ~ 100mm |
| Hex Bar Size | 2mm ~ 100mm |
Stainless Steel 304 / 304L Round Bars Equivalent Grades
| | | | | | | | |
| --- | --- | --- | --- | --- | --- | --- | --- |
| STANDARD | WERKSTOFF NR. | UNS | JIS | BS | GOST | AFNOR | EN |
| SS 304 | 1.4301 | S30400 | SUS 304 | 304S31 | 08Х18Н10 | Z7CN18‐09 | X5CrNi18-10 |
| SS 304L | 1.4306 / 1.4307 | S30403 | SUS 304L | 3304S11 | 03Х18Н11 | Z3CN18‐10 | X2CrNi18-9 / X2CrNi19-11 |
SS 304 / 304L Round Bars Chemical Composition
| | | | | | | | | | |
| --- | --- | --- | --- | --- | --- | --- | --- | --- | --- |
| Grade | C | Mn | Si | P | S | Cr | Mo | Ni | N |
| SS 304 | 0.08 max | 2 max | 0.75 max | 0.045 max | 0.030 max | 18 – 20 | - | 8 – 11 | - |
| SS 304L | 0.035 max | 2 max | 1 max | 0.045 max | 0.03 max | 18 – 20 | - | 8 – 13 | - |
Stainless Steel 304 / 304L Round Bars Mechanical Properties
| | | | | |
| --- | --- | --- | --- | --- |
| Density | Melting Point | Tensile Strength | Yield Strength (0.2%Offset) | Elongation |
| 8.0 g/cm3 | 1400 °C (2550 °F) | Psi – 75000 , MPa – 515 | Psi – 30000 , MPa – 205 | 35 % |
✶
Other Types of Stainless Steel 304 / 304L Round Bars
Stainless Steel 304 Square Bar
ASTM A276 Stainless Steel 304L Rods
ASME SA276 SS 304 Threaded Bar
Stainless Steel UNS S30403 Flat Bar
Stainless Steel 1.4306 Hex Bar
Stainless Steel UNS S30400 Square Bar
Stainless Steel 1.4301 Square Bar
Stainless Steel SUS 304 Flat Bar
Stainless Steel 1.4301 Round Bar Supplier in Mumbai
Stainless Steel 304L Black bar Bar Exporter
Stainless Steel 304L Cold Drawn Round bar
Stainless Steel 304L Rods Manufacturer in India
Stainless Steel 304 CR Round Bar
SS 304 Bars Stockholder in India
Stainless Steel S30400 Bar
Stainless Steel 1.4301 Round Bar
Stainless Steel S30400 Hex Bar
Stainless Steel 1.4301 Flat Bar
Stainless Steel SUS 304 Bar in India
SS 304 Hex Bar Stockist in Mumbai, India
Stainless Steel 1.4307 Hex Bar
Stainless Steel 304L Bright Bar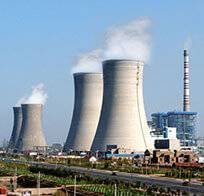 We have huge experience of supplying to all major industries across the world. These Round Bars is use in various industries like : Petrochemical, Pulp And Paper Co, Oil and Gas, Chemical Industry, Food Processing Industry, Plumbing, Water Supply Systems, Power Plant, General Purpose Applications, Fabrication Industry etc
Central/South America, North America, Asia, Mid East/Africa, Eastern Europe, UAE
Sri Lanka, Bahrain, Russia, Egypt, Portugal, Turkey, Spain, Singapore, Brazil, Thailand, Chile, Malaysia, Venezuela, Indonesia, Costa Rica, Poland, USA, U.A.E, Italy, Oman, Canada, Saudi Arabia, Angola, Qatar