Alloy Steel A234 WP12 Buttweld Pipe Fittings Manufacturer
Alloy Steel WP12 Buttweld Pipe Fittings, ANSI B16.9 Alloy Steel WP12 Butt weld Fittings, Chrome Moly A234 WP12 Pipe Fittings, ASTM A234 Alloy Steel WP12 Butt weld Pipe Fittings, Alloy Steel WP12 Buttweld Fittings, Alloy Steel A234 WP12 Pipe Fittings Supplier in Mumbai, India.
ASME SA 234 WP12 Alloy Steel Pipe Bend, Alloy Steel A234 WP12 LR Elbow, CrMo A234 WP12 Equal Tee, A234 WP12 Alloy Steel Reducer, Chrome Moly A234 WP12 Pipe Cap Stockist, Alloy Steel WP12 Buttweld Elbow, ASTM A234 WP12 Alloy Steel Pipe Elbow, Alloy Steel A234 WP12 Stub End, CrMo WP12 Cross Exporter in India.
Simplex Steel Industries is one of the well-known appreciated manufacturing industries of industrial products; we manufacture and supply a wide variety of products to fill client requirements. We have readily made stocks that are maintained without compromising in quality; each shows the well-defined structure of products. Our Alloys Steel A234 WP12 Pipe Fittings will serve a perfect leak-free fitting and satisfaction performance.
Alloy Steel A234 WP12 Pipe Fittings is a low carbon version of Stainless Steel; they are generally used for fabrication purposes in industries. Its extreme toughness property is making it suitable to use in various industrial applications and operations. These Fittings has excessive corrosion-resistant feature against reducing agent and oxidizing environment. Also, capable of bearing high pressure and serving a leakage-proof supping while transferring liquids.
Alloy Steel A234 WP12 Pipe Fittings is commonly used in the petrochemical industry, pharmaceutical equipment, oil and gas refineries, chemical industry, nuclear plant, food processing, offshore oil drilling, and paper and pulp industry.Simplex Steel Industries is producing Alloys Steel A234 WP12 Pipe Fittings by using the latest modern technology and high-quality raw materials. We are manufacturing these Fittings in bulk to fill every client requirement on time. Simplex Steel Industries made Fittings exhibit standard quality, standard features, and proper machinability. In our production plant, we have a well qualified, trained professional team, and they supervise the entire manufacturing process to make appropriate use of technology and to develop excellent quality Fittings with all necessary features.
We, Simplex Steel Industries, are following well-defined manufacturing process and all national and international quality standards. We fabricate precise and dimensionally accurate Alloys Steel A234 WP12 Pipe Fittings and offering in customized and non-customized forms. Our team of skilled professionals and quality testers are supervising the whole manufacturing process to avoid defects and errors. They perform various tests at different stages of production to ensure quality and to check all required parameters. We are not only maintaining quality standards higher; we are also ensuring to offer smooth and convenient doorstep service to our esteem clients. At reasonable rates, we are offering excellent quality Fittings within the decided time.
Value Added Services
Sand Blasting
Electro Polish
Epoxy Coating
Features
High tensile strength
Good load bearing capacity
Excellent versatility and weldability
Testing
Hardness Test
Tensile Test
Intergranular Corrosion Test
✶
ASTM A234 Alloy Steel WP12 Pipe Fittings Stock
✶
Alloy Steel A234 WP12 Pipe Fittings Specification
Standards
ASTM, ASME
Designation
A234, SA234
Dimension Standard
ASME/ANSI B16.9, ASME B16.28, MSS-SP-43
Grade
Alloy Steel A234 WP12 Pipe Fittings.
Type
Seamless, Welded
Thickness
Sch 5s, Sch 10s, Sch 40s, Sch 80s, Sch 160s, Sch XXS
Size
1/2" to 24"
Two Joint / Two Halve A234 WP12 Fittings Size
6" to 48"
Types of Butt weld Fittings
Equal Tee, Nipple, Long Radius Elbow, Reducing Tee, Elbows, Swage Nipple, Short Radius Elbow, Reducer, Barrel Nipple, 90 Deg Elbow, Concentric Reducer, Reducing Nipple, 45 Deg Elbows, Eccentric Reducer, Bend, 180 Deg Elbow, End Cap, 1D Elbow, 3D Elbow, Stubend, 5D Elbow, Cap, Piggable Bend, Long Stubend, Tee, Short Stubend, Long Radius Bend.
Also as per National & International Standard &Specification
Alloy Steel A234 WP12 PipeFittings Chemical Composition
| | | | | | | | |
| --- | --- | --- | --- | --- | --- | --- | --- |
| Grade | C | Mn | Si | S | P | Cr | Mo |
| A234 WP12 | 0.05 — 0.2 | 0.3 — 0.8 | 0.0 — 0.6 | 0.0 — 0.045 | 0.0 — 0.045 | 0.8 — 1.25 | 0.44 — 0.65 |
Alloy Steel A234 WP12 Pipe Fittings Mechanical Properties
| | | | |
| --- | --- | --- | --- |
| Grade | Tensile Strength (Mpa) | Yield Strength (Mpa) | Elongation % |
| A234 WP12 | 415-585 | 220 | ≥20 |
✶
Other Types of Alloy Steel A234 WP12 Pipe Fittings
Alloy Steel A234 WP12 1.5D Elbow
Alloy Steel WP12 Outlet Tees and Crosses
Alloy Steel WP12 Concentric Reducer/Eccentric Reducer
Alloy Steel A234 WP12 Reducer
Alloy Steel A234 WP12 1D Elbow/3D Elbow/5D Elbow
Chrome Moly WP12 Lateral Tee
Alloy Steel WP12 Short Stubend/Long Stubend
CrMo A234 WP12 Straight Tees
CrMo WP12 Swedge Nipple/Pipe Nipple/Reducing Nipple
Alloy Steel A234 WP12 Barrel Nipple
Alloy Steel WP12 180° Long Radius Elbow
Alloy Steel WP12 Pipe Fittings in Mumbai
Alloy Steel WP12 180° Short Radius Elbow
Alloy Steel WP12 Pipe Fittings Supplier in Mumbai
Alloy Steel WP12 Pipe Fittings Manufacturer in India
Alloy Steel A234 WP12 Equal Cross
Alloy Steel WP12 Reducing Cross Stockholder in India
Alloy Steel WP12 90°/180°/45° Long Radius Elbow
Chrome Moly A234 WP12 90°/180°/45° Short Radius Elbow
Alloy Steel A234 WP12 End Cap/Pipe Cap
Alloy Steel A234 WP12 Lap Joint Stub Ends
Alloy Steel WP12 Pipe Fittings in India
AS WP12 Reducing Tee Stockist in Mumbai, India
Alloy Steel A234 WP12 Collar
Chrome Moly A234 WP12 Straight Crosses
Alloy Steel A234 WP12 Piggable Bend
Alloy Steel A234 WP12 45° Long Radius Elbow
Chrome Moly WP12 45° Short Radius Elbow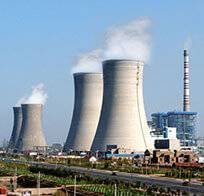 We have huge experience of supplying to all major industries across the world. These Pipe Fittings is use in various industries like : Petrochemical, Pulp And Paper Co, Oil and Gas, Chemical Industry, Food Processing Industry, Plumbing, Water Supply Systems, Power Plant, General Purpose Applications, Fabrication Industry etc
Central/South America, North America, Asia, Mid East/Africa, Eastern Europe, UAE
Sri Lanka, Bahrain, Russia, Egypt, Portugal, Turkey, Spain, Singapore, Brazil, Thailand, Chile, Malaysia, Venezuela, Indonesia, Costa Rica, Poland, USA, U.A.E, Italy, Oman, Canada, Saudi Arabia, Angola, Qatar