Incoloy 825 Round Bars Supplier
UNS N08825 Round Bars, Inconel 2.4858 Round Bars, Inconel 825 Round Bars, Inconel 825 Bars, Alloy 825 Round Bar, ASTM B425 Inconel Alloy 825 Round Bar, 825 Incoloy Rods, Inconel 825 Round Bars Supplier in Mumbai, India.
Inconel 825 Cold Rolled Bars, 825 Stainless Stel Forged Bar, Inconel 825 Flat Bars, 825 Incoloy Hot Rolled Bars, Inconel 825 Hex Bars, ASME SB 425 825 Square Bars, Inconel 825 Hollow Bars Stockist, ASTM B425 Inconel Alloy 825 Round Bars, Incoloy Alloy 825 Round Bars Exporter in India.
We, simplex Steel Industries, are manufacturers and suppliers of Incoloy 825 Round Bars. We serve clients a prominent quality product at factory rate in minimum time with all perfect standard specifications. We are fabricating and supplying Round Bars in a variety of grades and materials. Including Incoloy 825, we are offering these Round Bars in various categories of Incoloy and Inconel.
Incoloy 825 Round Bars is an alloy of Chromium, Nickel, Iron, Molybdenum, Titanium, and Copper. These excellent Round Bars has resistant to an oxidizing agent and corrosive acid environment; it is capable of resisting sulfuric and phosphoric acid attacks. Incoloy 825 Round Bars have excellent strength, resistant to stress corrosion cracking, with a smooth finish. It can be used from cryogenic to down temperature with lower tensile and creep-rupture properties.
We, Simplex Steel Industries, use high-quality grade raw materials to manufacture high-grade Incoloy 825 Round Bars. We make a stable chemical composition of Incoloy 825 Round Bars from high-quality grade materials to deliver better quality and stability. We are using the highest quality raw material, latest machinery, tools, and machinery, which make us able to produce excellent quality Round Bars in a bulk amount without compromising in quality. We have high-tech and well-equipped manufacturing plants where we have implemented the latest technology and advanced machinery.
Along with a high-tech manufacturing unit, we also have a team of skilled professionals and quality testers. They are supervising the whole manufacturing process right from the selection of material till the final dispatch of Round Bars. By performing various destructive and non-destructive tests, we are ensuring all quality standards. We are providing excellent quality Incoloy 825 Round Bars with the dimensional accuracy and precision.
Simplex Steel Industries is not only focusing on maintaining quality standards higher, but we are also focusing on to deliver Incoloy 825 Round Bars within the decided time. We are offering excellent quality Round Bars with proper packing, fast shipping, and with convenient doorstep service. As per the requirements of our esteem clients, we are offering perfectly suitable products in customized as well as non-customized forms at reasonable rates.
Value Added Services
Sand Blasting
Electro Polish
Epoxy Coating
Features
High tensile strength
Good load bearing capacity
Excellent versatility and weldability
Testing
Hardness Test
Tensile Test
Intergranular Corrosion Test
✶
ASTM B425 Incoloy 825 Round Bars Stock
✶
Incoloy 825 Round Bars Specification
| | |
| --- | --- |
| Standards | ASTM, ASME |
| Designation | B425 , SB425 |
| Thickness | 50 mm to 6000 mm Long |
| Length | 1 To 6 Meters, Custom Cut Length |
| Round Bar Size | 3mm~ 800mm |
| Square Bar Size | 4mm* 4mm ~100mm* 100mm |
| Flat Bar Size | 2mm ~ 100mm |
| Hex Bar Size | 2mm ~ 100mm |
Incoloy 825 Round Bars Equivalent Grades
| | | | | | | | | |
| --- | --- | --- | --- | --- | --- | --- | --- | --- |
| STANDARD | UNS | WERKSTOFF NR. | AFNOR | EN | JIS | BS | GOST | OR |
| Incoloy 825 | N08825 | 2.4858 | NFE30C20DUM | NiCr21Mo | NCF 825 | NA 16 | ЭП703 | XH38BT |
Incoloy 825 Round Bars Chemical Composition
| | | | | | | | | | | | |
| --- | --- | --- | --- | --- | --- | --- | --- | --- | --- | --- | --- |
| GRADE | Ni | C | Fe | Si | Mn | S | Al | Ti | Cu | Cr | Mb |
| Incoloy 825 | 38.0 – 46.0 | 0.05 max | 22.0 min | 0.5 max | 1.0 max | 0.03 max | 0.2 max | 0.6 – 1.2 | 1.5 – 3.0 | 19.5 – 23.5 | 2.5 – 3.5 |
Incoloy 825 Round Bars Mechanical Properties
| | | | | |
| --- | --- | --- | --- | --- |
| Density | Melting Point | Yield Strength (0.2%Offset) | Tensile Strength | Elongation |
| 8.14 g/cm3 | 1400 °C (2550 °F) | Psi - 32,000 , MPa - 220 | Psi - 80,000 , MPa -550 | 30 % |
✶
Other Types of Incoloy 825 Round Bars
Inconel 825 Square Bar
ASTM B425 Inconel 825 Rods
ASME SB425 Inconel 825 Threaded Bar
Inconel UNS N08825 Flat Bar
Inconel 2.4858 Hex Bar
Inconel UNS N08825 Square Bar
Inconel 2.4858 Square Bar
Incoloy Alloy 825 Flat Bar
Inconel 2.4858 Round Bar Supplier in Mumbai
Inconel 825 Black bar Bar Exporter
Incoloy Alloy 825 Cold Drawn Round bar
Inconel 825 Rods Manufacturer in India
Inconel Alloy 825 CR Round Bar
Incoloy 825 Bars Stockholder in India
Inconel N08825 Bar
Inconel 2.4858 Round Bar
Incoloy N08825 Hex Bar
Inconel 2.4858 Flat Bar
Inconel Alloy 825 Bar in India
Inconel 825 Hex Bar Stockist in Mumbai, India
Incoloy 2.4858 Hex Bar
Inconel 825 Bright Bar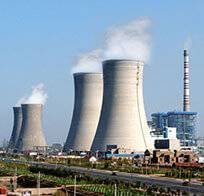 We have huge experience of supplying to all major industries across the world. These Round Bars is use in various industries like : Petrochemical, Pulp And Paper Co, Oil and Gas, Chemical Industry, Food Processing Industry, Plumbing, Water Supply Systems, Power Plant, General Purpose Applications, Fabrication Industry etc
Central/South America, North America, Asia, Mid East/Africa, Eastern Europe, UAE
Sri Lanka, Bahrain, Russia, Egypt, Portugal, Turkey, Spain, Singapore, Brazil, Thailand, Chile, Malaysia, Venezuela, Indonesia, Costa Rica, Poland, USA, U.A.E, Italy, Oman, Canada, Saudi Arabia, Angola, Qatar