Forged Coupling Manufacturer
Stainless Steel Forged Coupling, High Pressure Forged Coupling, ASTM A182 Stainless Steel Forged Coupling, ANSI B16.11 Forged Coupling, Carbon Steel Forged Coupling, Forged Coupling, Industrial Forged Coupling Supplier in Mumbai, India.
Forged Coupling Stockist, Nickel Alloy 200 Forged Coupling, Alloy 20 Forged Coupling, Copper Nickel Forged Coupling, Hastelloy C22 Forged Coupling, Inconel Forged Coupling, ASME SA 105 CS Socketweld Bushing, Monel Forged Coupling, Forged Coupling Exporter in India.
Simplex Steel Industries manufactures a wide range of industrial products. Forged Couplings are one of the most demanded and required products from our inventory. We offer full as well as half coupling to our clients as per their requirements. We prefer high-quality grade raw materials while manufacturing these Forged Couplings. We have reliable vendors who are providing high-quality raw materials to us, which helps to maintain quality standards higher.
Simplex Steel Industries always deliver the product on time to clients, we installed the modern technology to manufacture flawless standard Forged Couplings in bulk amount. We are one of the right distributors of industrial products; we never compromise in the quality of products. Simplex Steel always delivers a complete satisfaction product to clients at the factory rate.
Forged Couplings (Half, Full) is the most extensively preferred industrial products; it is available in different categories like alloys steel, stainless steel, carbon steel, nickel alloy steel, duplex steel, etc. It is recognized as repair couplings; they used for condensed couplings like prefer to connect or join pipe and supply system. Forged Couplings (Half, Full) is assisting in dismissing pipe runs, it altering the pipe size. It has high strength and excellent corrosion resistant property available in custom size and thickness or as per client requirements.
We, Simplex Steel Industries manufacture Forged Couplings (Half, Full) from modern machinery, we have installed the upgraded technology to produce a product in bulk with zero error. We are following the standard procedure of production in our manufacturing plant; we follow each strictly. In our production, we have a professional team to supervise the entire manufacturing process; the expert team helps to make proper use of technology to define the specifications of products accurately. We, Simplex Steel Industries, also manufacture Forged Couplings (Half, Full) in custom specifications. We conduct various destructive and non-destructive tests of products to ensure his characteristics.
We, Simplex Steel Industries, wrap the Forged Couplings (Half, Full), also focusing on shipping and packing of products. We pack these Couplings in suitable packing materials which avoid damages in transit. By choosing fast shipping way, we ensure on-time delivery.
Value Added Services
Sand Blasting
Electro Polish
Epoxy Coating
Features
High tensile strength
Good load bearing capacity
Excellent versatility and weldability
Testing
Hardness Test
Tensile Test
Intergranular Corrosion Test
✶
ANSI B16.11 Forged Coupling Stock
✶
ASME B16.11 Forged Coupling Specification
Standards
ASME 16.11, MSS SP-79, 83, 95, 97, BS 3799
Standard
ANSI, ASME, BS, DIN, EN etc.
Size
1/8" NB to 4" NB
Pressure Class
2000 LBS, 3000 LBS, 6000 LBS, 9000 LBS
Also as per National & International Standard &Specification
Forged Coupling Material Type
Stainless Steel : ASTM A182 WP 304/ 304L/ 304H/ 316/ 316L/ 317/ 317L/ 321/ 310/ 347/ 904L/ etc.
Carbon Steel : A350 LF2 etc.
Alloy Steel : ASTM A234 WP1/ WP5/ WP9/ WP11/ WP22/ WP91/ etc.
High Nickel Alloy : Monel, Nickel, Inconel, Hastalloy, Copper, Brass, Bronze, Titanium, Tantalum, Bismuth, Aluminium, High Speed Steel, Zinc, Lead, etc.
✶
Other Types of ANSI B16.11 Forged Coupling
ANSI B16.11 Forged Coupling
Mild Steel Forged Coupling
Stainless Steel 90 deg Socketweld Elbow
SS Socketweld Seamless Cross
SS Full Socketweld Coupling
Carbon Steel Forged Coupling
Super Duplex Steel Forged Coupling
Duplex Steel Forged Coupling
High Nickel Alloy Forged Coupling
Titanium Gr 2 Forged Coupling
Forged Coupling in Mumbai
Nickel Forged Coupling Manufacturer in India
Monel Socketweld Bushing
ANSI B16.11 Forged Coupling Stockholder in India
High Quality Steel Socketweld Pipe Cap
Inconel Socketweld Pipe Nipple
Hastelloy Forged Coupling in India
Forged Coupling Stockist in Mumbai, India
Copper Nickel Forged Coupling
MSS SP-79 Forged Coupling
Industrial Socket Weld Fittings
Forged Coupling Supplier in Mumbai
Incoloy Forged Coupling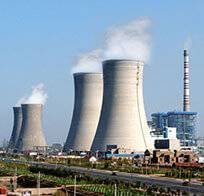 We have huge experience of supplying to all major industries across the world. These Socketweld Fittings is use in various industries like : Petrochemical, Pulp And Paper Co, Oil and Gas, Chemical Industry, Food Processing Industry, Plumbing, Water Supply Systems, Power Plant, General Purpose Applications, Fabrication Industry etc
Central/South America, North America, Asia, Mid East/Africa, Eastern Europe, UAE
Sri Lanka, Bahrain, Russia, Egypt, Portugal, Turkey, Spain, Singapore, Brazil, Thailand, Chile, Malaysia, Venezuela, Indonesia, Costa Rica, Poland, USA, U.A.E, Italy, Oman, Canada, Saudi Arabia, Angola, Qatar