Forged Reducers And Reducer Inserts Manufacturer
High Pressure Forged Reducer Inserts, Stainless Steel Forged Reducers, ASTM A182 Stainless Steel Forged Reducers, Carbon Steel Forged Reducer Inserts, Reducer Inserts Elbows, ANSI B16.11 Forged Reducers, Forged Reducers Tee, Industrial Reducer Inserts Supplier in Mumbai, India.
Hastelloy C22 Forged Reducers, Reducer Inserts Full Coupling Stockist, ASME SA 105 CS Reducers Bushing, Inconel Forged Reducers, Nickel Alloy 200 Forged Reducer Inserts, Copper Nickel Forged Reducer Inserts, Alloy 20 Forged Reducers, Monel Forged Reducer Inserts, Forged Reducers Fittings Exporter in India.
We, Simplex Steel Industries, are a distributor of a wide range of industrial products. We understand the requirements of clients and developing a perfect flawless product to fulfill client requirements or demands. We used prominent quality raw materials while producing Forged Reducers and Reducer Inserts. We maintain national and international quality and standard of products to deliver a perfect leakage-free fitting.
Forged Reducers and Reducer Inserts is used for socket weld and pipe fittings. It is used in a different environment for specific purposes; thus, it is available in various forms like in carbon steel, alloy steel, nickel, duplex, and stainless steel. Forged Reducers and Reducer Inserts have board borders with a smooth, seamless finish. It has high strength, corrosion-resistant property, high-temperature strength. It is capable of bearing pressure, can be utilized for a hydraulic system.
We, Simplex Steel Industries, are used high-quality grade raw materials for developing Forged Reducers and Reducer Inserts, the raw materials are brought from reliable vendors. We have a diligent workforce in production that works under the guidance of expert teams. The expert team has enough knowledge of manufacturing, and they follow standard procedures of construction and to make proper use of technology. By following all defined processes and standards, we are providing superior quality Reducers and inserts. We also offer customized as well as non-customized products to the complete needs of our clients.
We develop each standard specification like length, width, thickness correctly. We, Simplex Steel Industries, knew in the market due to our usual quality of products. We take rigorous quality checks after manufacturing to ensure his stability and quality. Forged Reducers and Reducer Inserts is also producing in the custom specification to fulfill specific requirements. We, Simplex Steel Industries, do standard damage-proof packaging of products; we use suitable packaging materials for wrapping; after that, we packed it in a pallet or case. We covered the case with proper strips for making it easy to lift and stable during shipping to prevent unnecessary damages. At reasonable rates and within decided time, we are providing suitable solutions to complete various industrial applications and operations efficiently.
Value Added Services
Sand Blasting
Electro Polish
Epoxy Coating
Features
High tensile strength
Good load bearing capacity
Excellent versatility and weldability
Testing
Hardness Test
Tensile Test
Intergranular Corrosion Test
✶
ANSI B16.11 Forged Reducers And Reducer Inserts Stock
✶
ASME B16.11 Forged Reducer Inserts Specification
Standards
ASME 16.11, MSS SP-79, 83, 95, 97, BS 3799
Standard
ANSI, ASME, BS, DIN, EN etc.
Size
1/8" NB to 4" NB
Pressure Class
2000 LBS, 3000 LBS, 6000 LBS, 9000 LBS
Also as per National & International Standard &Specification
Forged Reducers And Reducer Inserts Material Type
Stainless Steel : ASTM A182 WP 304/ 304L/ 304H/ 316/ 316L/ 317/ 317L/ 321/ 310/ 347/ 904L/ etc.
Carbon Steel : A350 LF2 etc.
Alloy Steel : ASTM A234 WP1/ WP5/ WP9/ WP11/ WP22/ WP91/ etc.
High Nickel Alloy : Monel, Nickel, Inconel, Hastalloy, Copper, Brass, Bronze, Titanium, Tantalum, Bismuth, Aluminium, High Speed Steel, Zinc, Lead, etc.
✶
Other Types of ANSI B16.11 Forged Reducers And Reducer Inserts Fittings
Socket Weld Reducing Insert Type 1
Inconel Socket weld Pipe Reducer Insert
150 lb. Forged Socket Weld Insert Type 2
Stainless Steel Reducer Insert Suppliers
BS 3799 Forged Socket Weld Reducer Insert
Carbon Steel Socket weld Reducer Insert
Hastelloy Socket weld Pipe Reducer Insert
Copper Nickel Socket weld Reducer Insert
SS Forged Socket weld Reducer Insert Fittings
ANSI B16.11 Forged Socket weld Reducer Insert
ASTM A182 Socket weld Stainless Steel Reducer Insert
Socket Weld Reducing Insert Type 2
6000LB Socket weld Insert Reducer Fittings
9000LB Socket weld Forged Reducer Insert
Forged Socket Weld Insert Type 1
Super Duplex Steel Reducer Insert
Duplex Steel Socket weld Reducer Insert
High Quality Socket weld Reducer Insert
ASME B16.11 Forged Socket weld Pipe Reducer Insert
Forged Steel Reducer Insert 3000LB Socket Weld
Titanium Forged Socket weld Pipe Reducer Insert
High Nickel Alloy Forged Socket weld Pipe Reducer Insert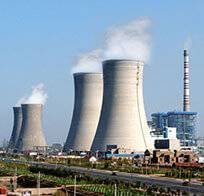 We have huge experience of supplying to all major industries across the world. These Forged Reducers is use in various industries like : Petrochemical, Pulp And Paper Co, Oil and Gas, Chemical Industry, Food Processing Industry, Plumbing, Water Supply Systems, Power Plant, General Purpose Applications, Fabrication Industry etc
Central/South America, North America, Asia, Mid East/Africa, Eastern Europe, UAE
Sri Lanka, Bahrain, Russia, Egypt, Portugal, Turkey, Spain, Singapore, Brazil, Thailand, Chile, Malaysia, Venezuela, Indonesia, Costa Rica, Poland, USA, U.A.E, Italy, Oman, Canada, Saudi Arabia, Angola, Qatar