Blind Flanges Manufacturer
ASTM A182 Stainless Steel Blind Flanges, SS Blind Flanges, Stainless Steel Blind Flanges, Carbon Steel Blind Flanges, ANSI B16.5 Blind Flanges, blind Flanges, SS Blind Flanges, ANSI B16.5 SS Blind Flanges Supplier in Mumbai, India.
Inconel Blind Flanges, Nickel Alloy 200 Blind Flanges, Hastelloy C22 Flanges, Stainless Steel Blind Flanges Stockist, ASME SA 182 SS Slip Flanges, Copper Nickel Blind Flanges, Alloy 20 Flanges, Monel Blind Flanges, SS Blind Flanges Exporter in India.
Simplex Fittings is one of the leading Blind Flanges manufacture, supplier and exporter in Mumbai India. We manufacture and supply these Blind flanges in various grades like stainless steel, carbon steel, duplex, and super duplex steel, high nickel alloys, and many more materials. Blind Flanges are used to block off a section of a pipe or a nozzle on a vessel that is not used.
Super Duplex Steel Blind Flanges are prone to stress-corrosion cracking, crevice corrosion, pitting, erosion and general corrosion. Hastelloy blind flanges have outstanding resistance to corrosion in both oxidizing and reducing environments, which makes them well suited for a range of strong corrosive uses. Inconel blind flanges can be used in service temperatures ranging from cryogenic to 2200 degrees F (982 degrees C) because of its high thermal stability. Incoloy Blind Flanges is commonly used at elevated temperatures for its resistance to seawater, brine, sour gas and high chloride environments making it a common option in the oil and gas and power industries. An outstanding feature of Monel blind flanges is that in all concentrations up to the boiling point they give exceptional resistance to hydrofluoric acid, which is an especially tough acid to handle. Titanium Blind Flanges are used in many industries including Chlor alkali, marine, off-shore oil & gas, desalination, medical, and pulp and paper. The high-temperature properties of Stainless Steel Blind Flanges make them ideal for ore processing, steel plants, power generation, and sintering. Cryogenic structures often use SS blind flanges for their strength at -450 degrees F and low magnetic permeability.
We stock Blind flanges in various sizes, pressure ratings, standards, face types, etc. we also customize these according to client specifications at the most reasonable prices. We offer a variety of blind flanges which are precision engineered using raw material of the finest quality. Our range complies with proven quality standards and is known for its precision size and durability. In addition, our blind flanges are available in various specifications to suit our customers 'diverse needs.
Value Added Services
Sand Blasting
Electro Polish
Epoxy Coating
Features
High tensile strength
Good load bearing capacity
Excellent versatility and weldability
Testing
Hardness Test
Tensile Test
Intergranular Corrosion Test
✶
ASTM A182 Stainless Steel Blind Flanges Stock
✶
ASME B16.5 Blind Flanges Specification
Standards
ASTM A182 / B564 / A105 / A350 / A694 / B381.
Standard
ANSI Flanges, ASME Flanges, BS Flanges, DIN Flanges, EN Flanges, etc.
Size
1/2" (15 NB) to 48" (1200NB)
Dimensions
ANSI/ASME B16.5, B 16.47 Series A & B, B16.48, BS4504, BS 10, EN-1092, DIN, etc.
Flange Face Type
Flate Face (FF), Raised Face (RF), Ring Type Joint (RTJ).
Class/Pressure
150#, 300#, 600#, 900#, 1500#, 2500#, PN6, PN10, PN16, PN25, PN40, PN64 etc.
Also as per National & International Standard &Specification
Blind Flanges Material Type
Stainless Steel : ASTM A182 WP 304, 304L, 304H, 310s, 316, 316L, 316H, 316Ti, 317/317L, 321/321H, 347/347H, 904L, 446 etc.
Carbon Steel : ASTM A105, LF2, IS 2062, F42, F46, F52, F60, F65, F70.
Alloy Steel : ASTM A182 F1, F5, F9, F11, F12, F22, F91.
High Nickel Alloy : 200, 201, 400, K500, 600, 601, 625, 718, 800, 825, C22, C276, B2, X.
✶
Other Types of ANSI B16.5 Blind Flanges
Stainless Steel 304 / 304L Blind Flanges
SS 310 / 310S Blind Flanges
Stainless Steel 316 / 316L BLRF Flanges
Stainless Steel 321 / 321H BLRF Flanges
SS 347 Blind Flanges
Monel 400 BLRF Flanges
Cu-Ni 70/30 (C71500) BLFR Flanges
Duplex Steel Blind Flanges
Duplex Steel UNS S31803 Blind Flanges
Duplex Steel UNS S32205 BLRF Flanges
Super Duplex UNS S32750 BLRF Flanges
Super Duplex UNS S32950 BLFR Flanges
Hastelloy C276 Blind Flanges
Cu-Ni 90/10 (C70600) Blind Flanges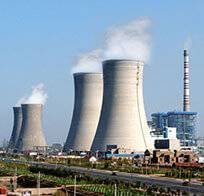 We have huge experience of supplying to all major industries across the world. These Buttweld Pipe Elbow is use in various industries like : Petrochemical, Pulp And Paper Co, Oil and Gas, Chemical Industry, Food Processing Industry, Plumbing, Water Supply Systems, Power Plant, General Purpose Applications, Fabrication Industry etc
Central/South America, North America, Asia, Mid East/Africa, Eastern Europe, UAE
Sri Lanka, Bahrain, Russia, Egypt, Portugal, Turkey, Spain, Singapore, Brazil, Thailand, Chile, Malaysia, Venezuela, Indonesia, Costa Rica, Poland, USA, U.A.E, Italy, Oman, Canada, Saudi Arabia, Angola, Qatar