Long Weld Neck Flanges Manufacturer
ASTM A182 Stainless Steel Long Weld Neck Flanges, SS Long Weld Neck Flanges, Stainless Steel Long Weld Neck Flanges, Carbon Steel Long Weld Neck Flanges, ANSI B16.5 Long Weld Neck Flanges, Long Weld Neck Flanges, SS Long Weld Neck Flanges, ANSI B16.5 SS Long Weld Neck Flanges Supplier in Mumbai, India.
Inconel Long Weld Neck Flanges, Nickel Alloy 200 Long Weld Neck Flanges, Hastelloy C22 Flanges, Stainless Steel Long Weld Neck Flanges Stockist, ASME SA 182 SS Long Weld Flanges, Copper Nickel Long Weld Neck Flanges, Alloy 20 Flanges, Monel Long Weld Neck Flanges, SS Long Weld Neck Flanges Exporter in India.
Simplex Fittings is one of the leading Long Weld-Neck Flanges manufacture, supplier and exporter in Mumbai India. We manufacture and supply these Long Weld-Neck flanges in various grades like stainless steel, carbon steel, duplex, and super duplex steel, high nickel alloys, and many more materials. We offer a variety of Long Weld-Neck flanges which are precision engineered using raw material of the high quality using modern methods of manufacturing under the guidance of industry professionals. The long neck directs the pipe into the flange itself and provides a reinforcement that is not possible with a conventional welded neck flange. This reinforcement is important for the safety of high-pressure systems, commercial and even residential.
Stainless steelLong Weld-Neck Flanges are primarily known for its high temperature properties, they also provides excellent performance at cryogenic temperatures, with toughness down to -450 degrees F. Hastelloy Long Weld-Neck flanges are often utilized in chemical processing applications where acid chlorides, solvents, formic and acetic acids, acetic anhydride, wet chlorine gas, hypochlorites, chlorine solutions and phosphoric acid are used. Nickel Long Weld-Neck Flanges are resistant to corrosive environments, most notably reducing chemicals, they offer outstanding protection to caustic alkaline solutions. Monel Long Weld-Neck Flanges have great mechanical properties at subzero temperatures, can be used in temperatures up to 1000 degrees F, and its melting point is 2370-2460° F. Carbon Steel Long Weld-Neck Flanges are widely demanded across the world for their noteworthy features such as corrosion resistance, optimum finish, durability and dimensional accuracy, these Flanges used in various application industry such as petrochemical industry, chemical industry, power industry, agricultural irrigation etc.
Inconel Long Weld-Neck flanges Because of its high thermal stability can be used in service temperatures ranging from cryogenic to 2200 degrees F (982degrees C). The high alloy content of Inconel LWN flanges enable it to withstand a wide variety of severe corrosive environments. We stock these Long Weld-Neck Flanges in different pressure ratings, dimensions, sizes, grades, etc and also in customized sizes to meet the requirements of various clients at the most reasonable prices. We provide various test certificate and third party inspection certificates along with these products.
Value Added Services
Sand Blasting
Electro Polish
Epoxy Coating
Features
High tensile strength
Good load bearing capacity
Excellent versatility and weldability
Testing
Hardness Test
Tensile Test
Intergranular Corrosion Test
✶
✶
Standards
ASTM A182 / B564 / A105 / A350 / A694 / B381.
Standard
ANSI Flanges, ASME Flanges, BS Flanges, DIN Flanges, EN Flanges, etc.
Size
1/2" (15 NB) to 48" (1200NB)
Dimensions
ANSI/ASME B16.5, B 16.47 Series A & B, B16.48, BS4504, BS 10, EN-1092, DIN, etc.
Flange Face Type
Flate Face (FF), Raised Face (RF), Ring Type Joint (RTJ).
Class/Pressure
150#, 300#, 600#, 900#, 1500#, 2500#, PN6, PN10, PN16, PN25, PN40, PN64 etc.
Also as per National & International Standard &Specification
Stainless Steel : ASTM A182 WP 304, 304L, 304H, 310s, 316, 316L, 316H, 316Ti, 317/317L, 321/321H, 347/347H, 904L, 446 etc.
Carbon Steel : ASTM A105, LF2, IS 2062, F42, F46, F52, F60, F65, F70.
Alloy Steel : ASTM A182 F1, F5, F9, F11, F12, F22, F91.
High Nickel Alloy : 200, 201, 400, K500, 600, 601, 625, 718, 800, 825, C22, C276, B2, X.
✶
Stainless Steel 304 / 304L Long Weld Neck Flanges
SS 310 / 310S Long Weld Neck Flanges
Stainless Steel 316 / 316L Long Weld Neck Flanges
Stainless Steel 321 / 321H Long Weld Neck Flanges
SS 347 Long Weld Neck Flanges
Monel 400 Long Weld Neck Flanges
Cu-Ni 70/30 (C71500) Long Weld Neck Flanges
Duplex Steel Long Weld Neck Flanges
Duplex Steel UNS S31803 Long Weld Neck Flanges
Duplex Steel UNS S32205 Long Weld Neck Flanges
Super Duplex UNS S32750 Long Weld Neck Flanges
Super Duplex UNS S32950 Long Weld Neck Flanges
Hastelloy C276 Long Weld Neck Flanges
Cu-Ni 90/10 (C70600) Long Weld Neck Flanges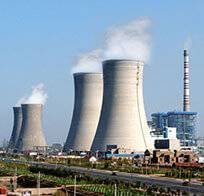 We have huge experience of supplying to all major industries across the world. These Buttweld Pipe Elbow is use in various industries like : Petrochemical, Pulp And Paper Co, Oil and Gas, Chemical Industry, Food Processing Industry, Plumbing, Water Supply Systems, Power Plant, General Purpose Applications, Fabrication Industry etc
Central/South America, North America, Asia, Mid East/Africa, Eastern Europe, UAE
Sri Lanka, Bahrain, Russia, Egypt, Portugal, Turkey, Spain, Singapore, Brazil, Thailand, Chile, Malaysia, Venezuela, Indonesia, Costa Rica, Poland, USA, U.A.E, Italy, Oman, Canada, Saudi Arabia, Angola, Qatar