Buttweld Piggable Bends Manufacturer
ASTM A403 Stainless Steel Buttweld Piggable Bends, SS Piggable Bend, Stainless Steel Piggable Bends, Carbon Steel Piggable Bend, ANSI B16.9 Buttweld Piggable Bend, Buttweld Piggable Bend, SS Butt weld Piggable Bends, ANSI B16.9 SS Butt weld Piggable Bend Supplier in Mumbai, India.
Inconel Buttweld Piggable Bend, Nickel Alloy 200 Buttweld Piggable Bend, Hastelloy C22 Buttweld Piggable Bend, Stainless Steel Buttweld Piggable Bends Stockist, ASME SA 403 SS Piggable Bend, Copper Nickel Buttweld Piggable Bend, Alloy 20 Piggable Bend, Monel Piggable Bends, SS Buttweld Piggable Bend Exporter in India.
The Buttweld Piggable Bend is basically used to connect two pipes together which have different diameters. The simplex steel industry is offering these piggable bends in varied thickness, in seamless, welded and fabricated forms and schedules as per national as well as international standards. The company supply is to supply these products in the worldwide market. These bends are widely used in the various industrial applications. It comes in various radius and variety of alloy metal.
This Piggable Bend is designed using well quality raw material using ultra-modern technology and method. This type of bend is supply with a varied diameter so that pig does not lose connection with pipe and smoothly moves with a bend.
Features-
• Excellent mechanical properties at both elevated and cryogenic temperature
• Excellent resistance to various corrosive media
• Highly durable and efficient
• Dimensionally accurate
• Robust construction
• Sturdiness
• Strongly fabricated
Testing detail-
This bend is subjected to various quality check test to meet the set industries norms and standards. This test includes-
• Intergranular corrosion test
• Positive material identification test
• Mechanical and chemical testing
• Third party inspection etc
Packaging-
To ensure safe packing this Piggable Bend is covered safely by hand or by using standard packing method to avoid damage during the last state of product delivery.
• Wooden Crate
• Plywood metal
• Strapped pallet
• Overseas packing etc
This Piggable Bend is easily available in affordable rates from Simplex Steel Industry. The company is ISO certified and hold various years of experience in delivery and exporting all type of fitting product.
Value Added Services
Sand Blasting
Electro Polish
Epoxy Coating
Features
High tensile strength
Good load bearing capacity
Excellent versatility and weldability
Testing
Hardness Test
Tensile Test
Intergranular Corrosion Test
✶
ANSI B16.9 Buttweld Piggable Bend Stock
✶
ASME B16.9 Buttweld Piggable Bend Specification
Standards
ASME/ANSI B16.9, ASME B16.28, MSS-SP-43 etc.
Standard
ASTM A403 WP 304/ 304L/ 304H/ 316/ 316L/ 317/ 317L/ 321/ 310/ 347/ 904L/ etc.
Size
1/8" NB TO 24" NB. (Seamless & Welded)
Thickness
Sch 5s, Sch 10s, Sch 40s, Sch 80s, Sch 160s, Sch XXS.
Wall Thickness
Sch. 5S To Sch. XXS
Also as per National & International Standard &Specification
Buttweld Piggable Bend Material Type
Stainless Steel : ASTM A403 WP 304/ 304L/ 304H/ 316/ 316L/ 317/ 317L/ 321/ 310/ 347/ 904L/ etc.
Carbon Steel : ASTM A234 WPB / A420 WPL3/ A420 WPL6/ MSS-SP-75 WPHY 42/46/52/56/60/65/70 etc.
Alloy Steel : ASTM A234 WP1/ WP5/ WP9/ WP11/ WP22/ WP91/ etc.
High Nickel Alloy : Monel, Nickel, Inconel, Hastalloy, Copper, Brass, Bronze, Titanium, Tantalum, Bismuth, Aluminium, High Speed Steel, Zinc, Lead, etc.
✶
Other Types of ANSI B16.9 Buttweld Piggable Bend
Buttweld Piggable Bends
Stainless Steel Butt weld Piggable Bends
SS Butt weld Piggable Bend
Stainless Steel Piggable Bends
Stainless Steel Buttweld Seamless Piggable Bend
Stainless Steel Piggable Bend
Carbon Steel Piggable Bends
Super Duplex Steel Piggable Bend
Duplex Steel Buttweld Piggable Bend
High Nickel Alloy Piggable Bend
Titanium Piggable Bend
Butt Weld Piggable Bends in Mumbai
Nickel Buttweld Piggable Bend Manufacturer in India
Monel Buttweld Piggable Bend
ANSI B16.9 Buttweld Piggable Bend Stockholder in India
High Quality Steel Piggable Bend
Inconel Buttweld Piggable Bend
Hastelloy Buttweld Piggable Bend in India
Buttweld Piggable Bend Stockist in Mumbai, India
Copper Nickel Buttweld Piggable Bend
ASME B16.9 Buttweld Piggable Bend
Buttweld Welded Piggable Bend
Buttweld Piggable Bend Supplier in Mumbai
Incoloy Buttweld Piggable Bend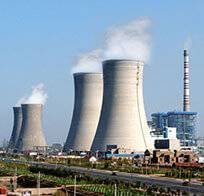 We have huge experience of supplying to all major industries across the world. These Buttweld Piggable Bend is use in various industries like : Petrochemical, Pulp And Paper Co, Oil and Gas, Chemical Industry, Food Processing Industry, Plumbing, Water Supply Systems, Power Plant, General Purpose Applications, Fabrication Industry etc
Central/South America, North America, Asia, Mid East/Africa, Eastern Europe, UAE
Sri Lanka, Bahrain, Russia, Egypt, Portugal, Turkey, Spain, Singapore, Brazil, Thailand, Chile, Malaysia, Venezuela, Indonesia, Costa Rica, Poland, USA, U.A.E, Italy, Oman, Canada, Saudi Arabia, Angola, Qatar