Buttweld Pipe Caps Manufacturer
ASTM A403 Stainless Steel Buttweld Pipe Caps, SS Pipe Cap, Stainless Steel Pipe Caps, Carbon Steel Pipe Cap, ANSI B16.9 Buttweld Pipe Cap, Buttweld Pipe Cap, SS Butt weld Pipe Caps, ANSI B16.9 SS Butt weld Pipe Cap Supplier in Mumbai, India.
Inconel Buttweld Pipe Cap, Nickel Alloy 200 Buttweld Pipe Cap, Hastelloy C22 Buttweld Pipe Cap, Stainless Steel Buttweld Pipe Caps Stockist, ASME SA 403 SS Pipe Cap, Copper Nickel Buttweld Pipe Cap, Alloy 20 Pipe Cap, Monel Pipe Caps, SS Buttweld Pipe Cap Exporter in India.
Simplex Steel are leading manufacturers and suppliers of stainless steel Buttweld Pipe caps & butt welding pipe caps in India. We make pipe caps with wide variety of materials like Alloy steel buttweld pipe cap, Monel 400 buttweld pipe cap, High nickel alloy buttweld pipe cap etc. This cap is a very strong. They are also used to close the the ends of hydraulic or pneumatic pipes and tubes.
Our are Stainless steel pipe caps extremely efficient and are considered for their high tolerances and excellent finishes. We also offer custom-made Buttweld pipe Caps that have been widely appreciated by our clients.
All our pipe cap can be customized in terms of thicknesses, sizes and specifications as per the specific requirements of our clients. We offer the same at market leading prices.
Value Added Services
Sand Blasting
Electro Polish
Epoxy Coating
Features
High tensile strength
Good load bearing capacity
Excellent versatility and weldability
Testing
Hardness Test
Tensile Test
Intergranular Corrosion Test
✶
ANSI B16.9 Buttweld Pipe Cap Stock
✶
ASME B16.9 Buttweld Pipe Cap Specification
Standards
ASME/ANSI B16.9, ASME B16.28, MSS-SP-43 etc.
Standard
ASTM A403 WP 304/ 304L/ 304H/ 316/ 316L/ 317/ 317L/ 321/ 310/ 347/ 904L/ etc.
Size
1/8" NB TO 24" NB. (Seamless & Welded)
Thickness
Sch 5s, Sch 10s, Sch 40s, Sch 80s, Sch 160s, Sch XXS.
Wall Thickness
Sch. 5S To Sch. XXS
Also as per National & International Standard &Specification
Buttweld Pipe Cap Material Type
Stainless Steel : ASTM A403 WP 304/ 304L/ 304H/ 316/ 316L/ 317/ 317L/ 321/ 310/ 347/ 904L/ etc.
Carbon Steel : ASTM A234 WPB / A420 WPL3/ A420 WPL6/ MSS-SP-75 WPHY 42/46/52/56/60/65/70 etc.
Alloy Steel : ASTM A234 WP1/ WP5/ WP9/ WP11/ WP22/ WP91/ etc.
High Nickel Alloy : Monel, Nickel, Inconel, Hastalloy, Copper, Brass, Bronze, Titanium, Tantalum, Bismuth, Aluminium, High Speed Steel, Zinc, Lead, etc.
✶
Other Types of ANSI B16.9 Buttweld Pipe Cap
Buttweld Pipe Caps
Stainless Steel Butt weld Pipe Caps
SS Butt weld Pipe Cap
Stainless Steel Pipe Caps
Stainless Steel Buttweld Seamless Pipe Cap
Stainless Steel Pipe Cap
Carbon Steel Pipe Caps
Super Duplex Steel Pipe Cap
Duplex Steel Buttweld Pipe Cap
High Nickel Alloy Pipe Cap
Titanium Pipe Cap
Butt Weld Pipe Caps in Mumbai
Nickel Buttweld Pipe Cap Manufacturer in India
Monel Buttweld Pipe Cap
ANSI B16.9 Buttweld Pipe Cap Stockholder in India
High Quality Steel Pipe Cap
Inconel Buttweld Pipe Cap
Hastelloy Buttweld Pipe Cap in India
Buttweld Pipe Cap Stockist in Mumbai, India
Copper Nickel Buttweld Pipe Cap
ASME B16.9 Buttweld Pipe Cap
Buttweld Welded Pipe Cap
Buttweld Pipe Cap Supplier in Mumbai
Incoloy Buttweld Pipe Cap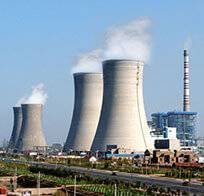 We have huge experience of supplying to all major industries across the world. These Buttweld Pipe Cap is use in various industries like : Petrochemical, Pulp And Paper Co, Oil and Gas, Chemical Industry, Food Processing Industry, Plumbing, Water Supply Systems, Power Plant, General Purpose Applications, Fabrication Industry etc
Central/South America, North America, Asia, Mid East/Africa, Eastern Europe, UAE
Sri Lanka, Bahrain, Russia, Egypt, Portugal, Turkey, Spain, Singapore, Brazil, Thailand, Chile, Malaysia, Venezuela, Indonesia, Costa Rica, Poland, USA, U.A.E, Italy, Oman, Canada, Saudi Arabia, Angola, Qatar