Duplex Steel Forged Fittings Manufacturer
Duplex Steel Socket weld Fittings, Ferritic / Austenitic Stainless Steel Forged Fittings, ANSI B16.11 Duplex Steel Forged Fittings, Duplex Forged Threaded Fittings, Duplex Steel Forged Fittings Supplier in Mumbai, India.
ASME SA 182 Duplex Stainless Steel Union, Duplex Steel Forged Elbow, Duplex Steel Bushing, ASTM A182 Duplex Socket weld Pipe Elbow, Duplex Steel Forged Equal Tee, Duplex Steel Coupling, Duplex Forged Pipe Cap Stockist, Duplex Steel Plug, Duplex Welding Boss Exporter in India.
Simplex Steel Industries is manufacturer, supplier and exporter of a wide range of Duplex Steel Forged Fittings. We are manufacturing these fittings in numerous sizes, dimensions and specifications as per the various requirements of the client. We are using high-quality raw materials during manufacturing and installed latest upgraded modern machinery in our production plant to develop the product in bulk. We, Simplex Steel Industries, are known as the well-known abundantly appreciated organization of manufacturing industrial products.
Duplex Steel Forged Fittings possess higher ductility and formability features. It is a carbon, manganese, silicon alloy which have resistant to intergranular attack, reducing agent attacks, oxidizing agent attacks and chemical attacks. It offers exceptional chemical and mechanical properties to sustain in hostile conditions. This alloy serves a long service life to clients and better mechanical property. It has an extreme level of strength which make Duplex Steel Forged Socket weld Fittings to resist the deformation and elongation even when it exposed to high temperature. Duplex Steel Forged Fittings is used in the petrochemical industry, oil and gas refineries companies, pharmaceutical equipment, food processing, heat exchangers, chemical processing, seawater equipment, pulp and paper plant, nuclear plant, etc.
We, Simplex Steel Industries, have a well-qualified professional team which has enough knowledge of manufacturing the flawless product. We installed the latest modern machinery in our production plant to produce Duplex Steel Forged Fittings in bulk with zero error. We are following the well-defined global production process of manufacturing Duplex Steel Forged Threaded Fittings. We used high-quality grade raw materials to exhibit better stability in the product. The manufacturing process is done under the observation of professional teams. During the manufacturing process, each Duplex Steel Forged Fitting goes through several tests to ensure exceptional mechanical property and stability.
We, Simplex Steel Industries, serve a convention door to door service. We deliver Duplex Steel Forged Fittings from our production plant to client in specified delivery deadlines. The shipping is done by experience shipping sales team to deliver the product safely in minimum time. Duplex Steel Forged Fittings are packed using suitable packaging material. We provide all standard documents and details to clients at the time of product delivery.
Value Added Services
Sand Blasting
Electro Polish
Epoxy Coating
Features
High tensile strength
Good load bearing capacity
Excellent versatility and weldability
Testing
Hardness Test
Tensile Test
Intergranular Corrosion Test
✶
ASTM A182 Duplex Steel Forged Fittings Stock
✶
Duplex Steel Forged Fittings Specification
| | |
| --- | --- |
| Standards | ASTM, ASME |
| Designation | A182, SA182 |
| Dimension Standard | ASME 16.11, MSS SP-79, 83, 95, 97, BS 3799 |
| Grade | Duplex steel Forged Fittings. |
| Type | Socketweld Fittings, Screwed-Threaded Fittings |
| Class | 2000 LBS, 3000 LBS, 6000 LBS, 9000 LBS |
| Size | 1/8" NB to 4" NB (Socketweld & Screwed-Threaded) |
| Types of Forged Fittings | Elbow, Tee, Union, Cross, Swage Nipples, Coupling, CAP, Plug, Bush. |
✶
Other Types of Duplex Steel Forged Fittings
Duplex Socket weld Elbow
Duplex Stainless Steel Forged Tee
Ferritic / Austenitic Stainless Steel Full Coupling
Duplex Stainless Steel Coupling
Duplex Steel 90 deg. Threaded Elbow
Duplex Steel Half Coupling
Duplex Stainless Steel Union
Duplex Steel Forged Cross
Duplex Forged Pipe Nipple/Reducing Nipple
Ferritic / Austenitic Stainless Steel Bushing
Duplex Threaded Unequal Tees
Duplex Steel Forged Fittings in Mumbai
Duplex Steel 45 Degree Forged Elbow
Duplex Steel Forged Fittings Supplier in Mumbai
Duplex Forged Fittings Manufacturer in India
Duplex Steel Equal Cross
Duplex Reducing Cross Stockholder in India
Ferritic / Austenitic Stainless Steel Reducing Tee
Duplex Stainless Steel Forged Welding Boss
Duplex Forged End Cap/Pipe Cap
Duplex Forged Reducers and Reducer Inserts
Duplex Steel Forged Fittings in India
Duplex Forged Tee Stockist in Mumbai, India
Duplex Steel Forged Plug
Duplex High Pressure Forged Fittings
Duplex Steel Industrial Forged Fittings
Duplex Steel Socket weld Fittings
Duplex Steel Threaded Fittings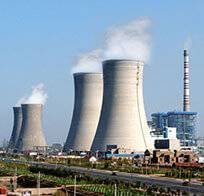 We have huge experience of supplying to all major industries across the world. These Forged Fittings is use in various industries like : Petrochemical, Pulp And Paper Co, Oil and Gas, Chemical Industry, Food Processing Industry, Plumbing, Water Supply Systems, Power Plant, General Purpose Applications, Fabrication Industry etc
Central/South America, North America, Asia, Mid East/Africa, Eastern Europe, UAE
Sri Lanka, Bahrain, Russia, Egypt, Portugal, Turkey, Spain, Singapore, Brazil, Thailand, Chile, Malaysia, Venezuela, Indonesia, Costa Rica, Poland, USA, U.A.E, Italy, Oman, Canada, Saudi Arabia, Angola, Qatar