Alloy Steel A182 F91 Forged Fittings Manufacturer
Alloy Steel F91 Socket weld Fittings, Alloy Steel K90901 Forged Fittings, ANSI B16.11 Alloy Steel F91 Forged Fittings, Chrome Moly F91 Forged Fittings, Alloy Steel F91 Forged Threaded Fittings, Alloy Steel 1/2Mo Coupling, Alloy Steel F91 Forged Fittings Supplier in Mumbai, India.
ASME SA 182 Alloy Steel F91 Union, Alloy Steel F91 Forged Elbow, Alloy Steel 1.4903 Bushing, ASTM A182 CrMo F91 Socket weld Pipe Elbow, Chrome Moly F91 Forged Equal Tee, Chrome Moly F91 Forged Pipe Cap Stockist, Alloy Steel F91 Plug, Alloy Steel F91 Welding Boss Exporter in India.
Simplex steel industries are the leading suppliers and stockists of Alloy Steel A182 F91 forged fittings in the market. We have a wide range of unique portfolio which consists of various products that are suitable and used in industries. Alloy Steel A182 F91 forged fittings are best used for connecting between two or multiple pipes and is one of our best products that is in huge demand among the industries.
Alloy Steel A182 F91 forged fittings are shorter bends and sharper curves and are best fit in compact spaces beside it allows proper flow of liquid during the distribution units. These fittings are in massive demand in the domestic as well as an international market because they are viable, reliable, convenient, and due to its bent shape. Alloy Steel A182 F91 forged fittings are manufactured using the high quality of raw materials along with the chemical composition of carbon, manganese, silicon, sulfur, and so on.
We at Simplex Steel Industries believe building relationships with our customers, and that is evident with the inclining list of customer portfolio with each passing year. Our products are of various shapes, sizes, dimension, or it can be customized as per the customer requirements and demands. Our products undergo a series of tests under our expert professionals who carefully examine these products and create an analysis report of our products that are generated after each test, which helps us to rectify and correct the error before delivering it to our valuable customers.
The third-party test is provided upon the request of our client to make sure that we do not make any compromise when it comes to the quality of our products, and we have a ready stock of our products that can be utilized in case of urgent orders. Simplex steel industries have a specific method of packaging by maintaining all the international standards of packaging. Appropriate materials are used to pack Alloy Steel A182 F91 forged fittings to ensure the safe and damage-free delivery, and it is packed and shipped across to various parts of the world as per the time committed by us.
Value Added Services
Sand Blasting
Electro Polish
Epoxy Coating
Features
High tensile strength
Good load bearing capacity
Excellent versatility and weldability
Testing
Hardness Test
Tensile Test
Intergranular Corrosion Test
✶
ASTM A182 Alloy Steel F91 Forged Fittings Stock
✶
Alloy Steel F91 Forged Fittings Specification
| | |
| --- | --- |
| Standards | ASTM, ASME |
| Designation | A182, SA182 |
| Dimension Standard | ASME 16.11, MSS SP-79, 83, 95, 97, BS 3799 |
| Grade | Alloy steel F91 Forged Fittings. |
| Type | Socketweld Fittings, Screwed-Threaded Fittings |
| Class | 2000 LBS, 3000 LBS, 6000 LBS, 9000 LBS |
| Size | 1/2" NB TO 48" NB. (Socketweld & Screwed-Threaded) |
| Types of Forged Fittings | Elbow, Tee, Union, Cross, Swage Nipples, Coupling, CAP, Plug, Bush. |
ASME SA 182 Alloy Steel F91 Forged Fittings Equivalent Grades
| | | | |
| --- | --- | --- | --- |
| STANDARD | UNS | WERKSTOFF NR. | Trade Name |
| Alloy Steel F91 | K90901 | 1.4903 | 9Cr-1Mo-V |
Alloy Steel F91 High Pressure Forged Fittings Chemical Composition
| | | | | | | | |
| --- | --- | --- | --- | --- | --- | --- | --- |
| Grade | C | Mn | Si | P | S | Cr | Mo |
| Alloy Steel F91 | 0.08 - 0.12 | 0.3 - 0.6 | 0.5 | 0.01 | 0.02 | 8.5 - 9.5 | 0.85 - 1.05 |
Alloy Steel F91 Forged Fittings Mechanical Properties
| | | | |
| --- | --- | --- | --- |
| Grade | Tensile Strength (MPa) min | Yield Strength 0.2% Proof (MPa) min | Elongation (% in 50mm) min |
| Alloy Steel F91 | 205 | 415 | 20 |
✶
Other Types of Alloy Steel F91 Forged Fittings
Alloy Steel F91 Socket weld Elbow
Alloy Steel F91 Forged Tee
Chrome Moly F91 Full Coupling
Alloy Steel F91 Coupling
Alloy Steel F91 90 deg. Threaded Elbow
Alloy Steel F91 Half Coupling
Alloy Steel K90901 Union
Alloy Steel F91 Forged Cross
Chrome Moly F91 Forged Pipe Nipple/Reducing Nipple
Alloy Steel F91 Bushing
CrMo F91 Threaded Unequal Tees
Alloy Steel 1.4903 Forged Fittings in Mumbai
Chrome Moly F91 45 Degree Forged Elbow
Alloy Steel F91 Forged Fittings Supplier in Mumbai
CrMo F91 Forged Fittings Manufacturer in India
Alloy Steel F91 Equal Cross
CrMo F91 Reducing Cross Stockholder in India
Alloy Steel UNS K90901 Reducing Tee
Chrome Moly F91 Forged Welding Boss
CrMo F91 Forged End Cap/Pipe Cap
Alloy Steel F91 Forged Reducers and Reducer Inserts
Alloy Steel 1/2Mo Forged Fittings in India
CrMo F91 Forged Tee Stockist in Mumbai, India
Alloy Steel 1.4903 Forged Plug
Alloy Steel F91 High Pressure Forged Fittings
Alloy Steel F91 Industrial Forged Fittings
CrMo F91 Socket weld Fittings
Alloy Steel F91 Threaded Fittings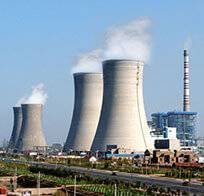 We have huge experience of supplying to all major industries across the world. These Forged Fittings is use in various industries like : Petrochemical, Pulp And Paper Co, Oil and Gas, Chemical Industry, Food Processing Industry, Plumbing, Water Supply Systems, Power Plant, General Purpose Applications, Fabrication Industry etc
Central/South America, North America, Asia, Mid East/Africa, Eastern Europe, UAE
Sri Lanka, Bahrain, Russia, Egypt, Portugal, Turkey, Spain, Singapore, Brazil, Thailand, Chile, Malaysia, Venezuela, Indonesia, Costa Rica, Poland, USA, U.A.E, Italy, Oman, Canada, Saudi Arabia, Angola, Qatar