Type of Carbon Steel Flanges Price list India
Flanges are used to connect pipes, valves, pumps, and other equipment with each other, ensuring an uninterrupted flow of fluid. It provides easy access for inspection, modification, and cleaning of pipes. The most commonly used material for manufacturing flange is Carbon Steel. Both types of carbon steel have some exceptional characteristics that make them suitable for getting used to manufacturing flanges. Seamless carbon Steel mainly contains, carbon content (by weight) in it. It also contains nickel, niobium, cobalt, chromium, tungsten, molybdenum, vanadium, and zirconium, which add significant features to steel. Carbon Steel is heat-treated so that the required qualities for flanges should get developed in it. It offers several characteristics like excellent resistance to corrosion in an acidic environment and high strength. Similarly, Carbon Steels are alloyed with elements like Chromium, Nickel, Molybdenum, and many more. Which enhances its ability to withstand high temperatures, and increases its strength and ability to resist corrosion and abrasion. Simplex Steel has been in the manufacturing of flanges for many years. We mastered all the skills during these years and now can manufacture any design that may be customized or non-customized.
Simplex Steel Industries manufacture Carbon Steel Flanges at a manufacturing plant having advanced and modern technologies which are being operated by an experienced and highly skilled workforce. An excellent team of professionals helps and guides them and also makes sure that every process is getting followed as per the standard operating procedure.
Carbon Steel Plate Flanges, CS Flanges, Carbon Steel Pipe Flanges, ANSI B16.5 Carbon Steel Flange, Carbon Steel Flanges, CS Flanges Supplier in Mumbai, India.
Carbon Steel Blind Flanges, Carbon Steel Orifice Flanges, Carbon Steel Socket weld Flanges Stockist, Carbon Steel RTJ Flanges, Carbon Steel Weld Neck Flanges, Carbon Steel Long Weld Neck Flanges, Carbon Steel Forged Flanges, CS Lap Joint Flanges, Carbon Steel Slip on Flanges Exporter in India.
Simplex Steel Industries follow a quality assurance plan and take care of the quality of Carbon Steel Weld Neck Flanges by testing each Flange on robust parameters during the whole manufacturing process. Our quality control team also checks the quality of raw materials used for production. All these efforts turn into improved performance ability and longer life expectancy of Carbon Steel Flanges. Simplex Steel Industries Manufacture Flanges using all grades of Carbon Steel ASTM A105, A350 LF2, etc. in all sizes, shapes, dimensions, and specifications. We assure the on-time delivery of products using a convenient transportation option with suitable packaging.
Value Added Services
Sand Blasting
Electro Polish
Epoxy Coating
Features
High tensile strength
Good load bearing capacity
Excellent versatility and weldability
Testing
Hardness Test
Tensile Test
Intergranular Corrosion Test
✶
Carbon Steel Flanges Stock
✶
Carbon Steel Pipe Flanges Specification
| | |
| --- | --- |
| Standards | ASTM, ASME |
| Designation | A105, SA105 |
| Dimension Standard | ANSI/ASME B16.5, B 16.47 Series A & B, B16.48, BS4504, BS 10, EN-1092, DIN, etc. |
| Standards | ANSI Flanges, ASME Flanges, BS Flanges, DIN Flanges, EN Flanges etc. |
| Flange Face Type | Flate Face (FF), Raised Face (RF), Ring Type Joint (RTJ) |
| Size | 1/2" (15 NB) to 48" (1200NB) |
| Class | Class 150, Class 300, Class 400, Class 600, Class 900, Class1500, Class 2500 | PN6, PN10, PN16, PN25, PN40, PN64 etc. |
Type of Carbon Steel Flanges
Low or mild, medium, and high carbon steel are the three primary types of carbon steel flanges, depending on how much carbon is normally removed from the steel. The chart below demonstrates the various levels of carbon contained in each of these groups.
| | |
| --- | --- |
| TYPE OF CARBON STEEL | CARBON COMPOSITION |
| LOW CARBON/MILD | 0.05-0.25% |
| MEDIUM CARBON | 0.26-0.60% |
| HIGH CARBON | 0.61-1.50% |
Carbon Steel Flange Price List
Ask for latest Carbon Steel Flanges Price List, View Our Most Recent Price List for Carbon Steel Flanges listed below - The prices mentioned below can be used as a general guide to the costs of materials of different sizes and types of carbon steel flanges.
| | | | |
| --- | --- | --- | --- |
| Carbon Steel Blind Flange Price Per Piece in India | Carbon Steel Blind Flange Price in INR | Carbon Steel Blind Flange Price in USD | Carbon Steel Blind Flange Price in UAE Dirham |
| CARBON STEEL FLANGES - FLG BLIND,A105 RF,CL150,DN150 | 33,597 | USD $ 471.96 | UAE Dirham 1733.44 |
| CARBON STEEL FLANGES-FLG BLIND,A105,RF, CL150,DN80 | 758 | USD $ 10.65 | UAE Dirham 39.11 |
| CARBON STEEL FLANGES-FLG BLIND,A105,RF, CL150,DN100 | 1,042 | USD $ 14.64 | UAE Dirham 53.76 |
| CARBON STEEL FLANGES-FLG BLIND,A105,RF, CL150,DN150 | 4,227 | USD $ 59.38 | UAE Dirham 218.09 |
| CARBON STEEL FLANGES - FLG BLIND, A105,RF,CL150, DN100 | 15,631 | USD $ 219.58 | UAE Dirham 806.48 |
✶
Other Types of Carbon Steel Flanges
Carbon Steel Pipe Flanges
Carbon Plate Flanges
Carbon Steel Flanges Stockholder in India
ANSI B16.5 Carbon Steel Flange
Types of Carbon Steel
Carbon Steel Slip on Flanges
Carbon Steel Welding Neck Flanges
Carbon Steel Long Weld Neck Flanges
Carbon Steel Forged Flanges
Carbon Steel Socket weld Flanges Stockist
Carbon Steel Orifice Flanges
Carbon Steel Ring Type Joint Flanges
Carbon Steel Flanges Supplier in Mumbai
Carbon Steel Flanges Manufacturer in India
Carbon Steel Lap Joint Flanges
Carbon Steel RTJ Flanges
Carbon Steel Blind Flanges
Seamless Carbon Steel Pipe
Carbon Steel Spectacle Blind Flanges
Carbon Steel Square Flanges
Carbon Steel Pipe Flange Stockist in Mumbai, India
CS Threaded Flanges
Carbon Steel Flat Flanges
Carbon Steel Reducing Flanges
Carbon Steel Plate Flanges
Carbon Steel SORF Flanges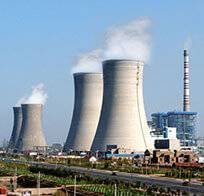 We have huge experience of supplying to all major industries across the world. These Flanges is use in various industries like : Petrochemical, Pulp And Paper Co, Oil and Gas, Chemical Industry, Food Processing Industry, Plumbing, Water Supply Systems, Power Plant, General Purpose Applications, Fabrication Industry etc
Central/South America, North America, Asia, Mid East/Africa, Eastern Europe, UAE
Sri Lanka, Bahrain, Russia, Egypt, Portugal, Turkey, Spain, Singapore, Brazil, Thailand, Chile, Malaysia, Venezuela, Indonesia, Costa Rica, Poland, USA, U.A.E, Italy, Oman, Canada, Saudi Arabia, Angola, Qatar