Stainless Steel 317L Round Bars Supplier
ASTM A276 Stainless Steel 317L Round Bar, Stainless Steel 317L Round Bars, Stainless Steel 317L Round Bars, SUS 317L Round Bar, SS 1.4438 Round Bars, Stainless Steel 317L Bars, 317L Stainless Steel Rods, UNS S31703 Round Bars, Stainless Steel 317L Round Bars Supplier in Mumbai, India.
ASME SA 276 317L Square Bars, Stainless Steel 317L Hollow Bars Stockist, ASTM A276 SS 317L Round Bars, 317L Stainless Stel Forged Bar, Stainless Steel 317L Flat Bars, SS 317L Hex Bars, Stainless Steel 317L Cold Rolled Bars, 317L Stainless Steel Hot Rolled Bars, SS 317L Round Bars Exporter in India.
Stainless Steel 317L Bars are austenitic Cr-Ni steel bars. It contains molybdenum and nitrogen, which shows a significant impact on its properties. It has characteristics like high yield and tensile strength. It shows unique magnetic properties and offers excellent resistance to corrosion. These bars are perfectly suitable for high-temperature applications. It also provides excellent fabricability and formability.
Simplex Steel Industries is a well-known trader and manufacturer of Stainless Steel 317L Round Bars. We manufacture these Round Bars in all sizes and dimensions as per the requirements of our esteem clients. Manufacturing of these bars is carried out in a well-established production plant having highly automated and latest machinery by highly skilled and excellent employees of Simplex Steel Industries who have extensive experience in the manufacturing sector. We have an ingenious team of engineers and experienced professionals who guide them throughout the production process. These processes are carried out in a sequence as per standard operating procedures.
Quality of Stainless Steel S31703 Round Bars manufactured at Simplex Steel Industries is extraordinary and unmatchable. These bars are tested on several compulsory tests during as well as after manufacturing. The criterion for reaching the dispatch section is very tough. Our quality control team makes sure that every machine, tool, and equipment on which construction is going to happen are accurate, precise, and in the best condition. The most excellent quality raw material is used for manufacturing, which is sourced from authorised and government-approved vendors. We assure the super performing ability of our product with more extended service and great aesthetic features.
Our respected clients have always appreciated Simplex Steel Industries' efforts and dedication. We have an excellent track record of completing and delivering orders before deadlines. To avoid damages during transportation, we do proper packaging of Stainless Steel 317L Round Bars using environment friendly materials. A suitable and convenient mode of transport is selected for the on-time delivery of Round Bars. We also do customized packaging if our respected customers asked for it. A fully furnished stock of Stainless Steel 1.4438 Rods is always maintained at our advanced warehouse to overcome urgent requirements.
Value Added Services
Sand Blasting
Electro Polish
Epoxy Coating
Features
High tensile strength
Good load bearing capacity
Excellent versatility and weldability
Testing
Hardness Test
Tensile Test
Intergranular Corrosion Test
✶
ASTM A276 Stainless Steel 317L Round Bars Stock
✶
Stainless Steel 317L Round Bars Specification
| | |
| --- | --- |
| Standards | ASTM, ASME |
| Designation | A276 / A479, SA276 / A479 |
| Thickness | 50 mm to 6000 mm Long |
| Length | 1 To 6 Meters, Custom Cut Length |
| Round Bar Size | 3mm~ 800mm |
| Square Bar Size | 4mm* 4mm ~100mm* 100mm |
| Flat Bar Size | 2mm ~ 100mm |
| Hex Bar Size | 2mm ~ 100mm |
Stainless Steel 317L Round Bars Equivalent Grades
| | | |
| --- | --- | --- |
| STANDARD | UNS | WERKSTOFF NR. |
| SS 317L | S31703 | 1.4438 |
SS 317L Round Bars Chemical Composition
Grade
C
Ni
Si
N
S
Mn
P
Cr
Mo
SS 317L
min.
-
11.0
-
-
-
-
-
18.0
3.00
max.
0.03
15.0
0.75
-
0.03
2.00
0.040
20.0
4.00
Stainless Steel 317L Round Bars Mechanical Properties
Grade
Tensile Strength (MPa) min
Elongation (% in 50mm) min
Yield Strength 0.2% Proof (MPa) min
Hardness
Rockwell B (HR B) max
Brinell (HB) max
SS 317L
515
35
205
95
217
✶
Other Types of Stainless Steel 317L Round Bars
Stainless Steel 317L Square Bar
ASTM A276 Stainless Steel 317L Rods
ASME SA276 SS 317L Threaded Bar
Stainless Steel UNS S31703 Flat Bar
Stainless Steel 1.4438 Hex Bar
Stainless Steel UNS S31703 Square Bar
Stainless Steel 1.4438 Square Bar
Stainless Steel SUS 317L Flat Bar
Stainless Steel 1.4438 Round Bar Supplier in Mumbai
Stainless Steel 317L Black bar Bar Exporter
Stainless Steel 317L Cold Drawn Round bar
Stainless Steel 317L Rods Manufacturer in India
Stainless Steel 317L CR Round Bar
SS 317L Bars Stockholder in India
Stainless Steel S31703 Bar
Stainless Steel 1.4438 Round Bar
Stainless Steel S31703 Hex Bar
Stainless Steel 1.4438 Flat Bar
Stainless Steel SUS 317L Bar in India
SS 317L Hex Bar Stockist in Mumbai, India
Stainless Steel 1.4438 Hex Bar
Stainless Steel 317L Bright Bar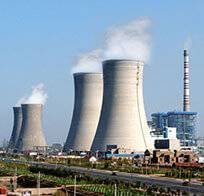 We have huge experience of supplying to all major industries across the world. These Round Bars is use in various industries like : Petrochemical, Pulp And Paper Co, Oil and Gas, Chemical Industry, Food Processing Industry, Plumbing, Water Supply Systems, Power Plant, General Purpose Applications, Fabrication Industry etc
Central/South America, North America, Asia, Mid East/Africa, Eastern Europe, UAE
Sri Lanka, Bahrain, Russia, Egypt, Portugal, Turkey, Spain, Singapore, Brazil, Thailand, Chile, Malaysia, Venezuela, Indonesia, Costa Rica, Poland, USA, U.A.E, Italy, Oman, Canada, Saudi Arabia, Angola, Qatar