Stainless Steel 321 / 321H Round Bars Supplier
UNS S32100 Round Bars, Stainless Steel 321 Round Bars, 1.4541 Round Bars, SS 1.4878 Round Bars, SUS 321 Round Bar, UNS S32109 Round Bars, Stainless Steel 321 Bars, 321 Stainless Steel Rods, Stainless Steel 321H Round Bars, ASTM A276 Stainless Steel 321 Round Bar, Stainless Steel 321H Round Bars Supplier in Mumbai, India.
ASTM A276 SS 321H Round Bars, Stainless Steel 321 Flat Bars, Stainless Steel 321 Cold Rolled Bars, ASME SA 276 321 Square Bars, Stainless Steel 321H Hollow Bars Stockist, 321 Stainless Stel Forged Bar, SS 321 Hex Bars, 321H Stainless Steel Hot Rolled Bars, SS 321 Round Bars Exporter in India.
Simplex Steel Industries is working in manufacturing and supplying the industry for almost a decade. We have all facilities like modern machinery and equipment, storage facility, well-established production unit, highly skilled workforce, creative and talented engineers. We are principally engaged in the manufacturing of piping components such as bars, fittings, flanges, pipes, etc. as per national as well as international standards. We offer a comprehensive range of Stainless-Steel bars in all shapes such as round, square, hexagonal, oval, rectangular, and many more. We also supply, export, and distribute these bars in markets. Our products have made their mark in the world market with their excellent performance and affordable prices.
Stainless Steel 321 is an 18/8 austenitic steel that is stabilized with Titanium. This grade can be used in high-temperature applications up to 900°C. It also offers excellent strength, resistance to aqueous corrosion in addition to the scaling and phase stability. While on the other hand, Stainless Steel 321H is a modification of Stainless Steel 321. Grade 321H contains more but controlled carbon content, which results in improved strength to deal with high temperatures. Similar to other austenitic grades, Stainless Steel 321/321H has splendid forming and welding characteristics. It also shows excellent toughness at cryogenic temperatures.
Stainless Steel 321/321H Round Bars produced at Simplex Steel Industries offer excellent resistance to corrosion, have a super surface finish, sturdy construction, longer life expectancy, and exceptional operating ability in any condition. The quality control team of Simplex Steel Industries keeps a close eye on each and every process of manufacturing; we use high-quality raw material for production. Every manufactured Stainless Steel S32100/S32109 Round Bar has to pass numerous compulsory tests to get into the dispatch section.
Modern and excellent storage facility owned by Simplex Steel Industries makes us able to keep fully furnished stock of Stainless Steel 321/321H Rods. We always deliver orders within the specified time with appropriate packaging that ensures the safety of the product and convenient mode of transport that assures safe delivery. We provide excellent services and are always ready to help or assist in various conditions regarding our product.
Value Added Services
Sand Blasting
Electro Polish
Epoxy Coating
Features
High tensile strength
Good load bearing capacity
Excellent versatility and weldability
Testing
Hardness Test
Tensile Test
Intergranular Corrosion Test
✶
ASTM A276 Stainless Steel 321/321H Round Bars Stock

✶
Stainless Steel 321 - 321H Round Bars Specification
| | |
| --- | --- |
| Standards | ASTM, ASME |
| Designation | A276 / A479, SA276 / A479 |
| Thickness | 50 mm to 6000 mm Long |
| Length | 1 To 6 Meters, Custom Cut Length |
| Round Bar Size | 3mm~ 800mm |
| Square Bar Size | 4mm* 4mm ~100mm* 100mm |
| Flat Bar Size | 2mm ~ 100mm |
| Hex Bar Size | 2mm ~ 100mm |
Stainless Steel 321 / 321H Round Bars Equivalent Grades
| | | | | |
| --- | --- | --- | --- | --- |
| STANDARD | WERKSTOFF NR. | UNS | JIS | EN |
| SS 321 | 1.4541 | S32100 | SUS 321 | X6CrNiTi18-10 |
| SS 321H | 1.4878 | S32109 | SUS 321H | X12CrNiTi18-9 |
SS 321 / 321H Round Bars Chemical Composition
| | | | | | | | | | |
| --- | --- | --- | --- | --- | --- | --- | --- | --- | --- |
| Grade | C | Mn | Si | P | S | Cr | N | Ni | Ti |
| SS 321 | 0.08 max | 2 max | 1 max | 0.045 max | 0.030 max | 17 - 19 | 0.10 max | 9 - 12 | 5(C+N) – 0.70 max |
| SS 321H | 0.04 – 0.10 | 2 max | 1 max | 0.045 max | 0.030 max | 17 - 19 | 0.10 max | 9 - 12 | 4(C+N) – 0.70 max |
Stainless Steel 321 / 321H Round Bars Mechanical Properties
| | | | | |
| --- | --- | --- | --- | --- |
| Density | Melting Point | Tensile Strength | Yield Strength (0.2%Offset) | Elongation |
| 8.0 g/cm3 | 1400 °C (2550 °F) | Psi – 75000 , MPa – 515 | Psi – 30000 , MPa – 205 | 35 % |
✶
Other Types of Stainless Steel 321 / 321H Round Bars
Stainless Steel 321 Square Bar
ASTM A276 Stainless Steel 321H Rods
ASME SA276 SS 321 Threaded Bar
Stainless Steel UNS S32109 Flat Bar
Stainless Steel 1.4878 Hex Bar
Stainless Steel UNS S32100 Square Bar
Stainless Steel 1.4541 Square Bar
Stainless Steel SUS 321 Flat Bar
Stainless Steel 1.4541 Round Bar Supplier in Mumbai
Stainless Steel 321H Black bar Bar Exporter
Stainless Steel 321H Cold Drawn Round bar
Stainless Steel 321H Rods Manufacturer in India
Stainless Steel 321 CR Round Bar
SS 321 Bars Stockholder in India
Stainless Steel S32100 Bar
Stainless Steel 1.4541 Round Bar
Stainless Steel S32100 Hex Bar
Stainless Steel 1.4541 Flat Bar
Stainless Steel SUS 321 Bar in India
SS 321 Hex Bar Stockist in Mumbai, India
Stainless Steel 1.4878 Hex Bar
Stainless Steel 321H Bright Bar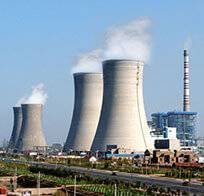 We have huge experience of supplying to all major industries across the world. These Round Bars is use in various industries like : Petrochemical, Pulp And Paper Co, Oil and Gas, Chemical Industry, Food Processing Industry, Plumbing, Water Supply Systems, Power Plant, General Purpose Applications, Fabrication Industry etc
Central/South America, North America, Asia, Mid East/Africa, Eastern Europe, UAE
Sri Lanka, Bahrain, Russia, Egypt, Portugal, Turkey, Spain, Singapore, Brazil, Thailand, Chile, Malaysia, Venezuela, Indonesia, Costa Rica, Poland, USA, U.A.E, Italy, Oman, Canada, Saudi Arabia, Angola, Qatar