Stainless Steel 347 / 347H Round Bars Supplier
Stainless Steel 347 Bars, 347 Stainless Steel Rods, 1.4550 Round Bars, UNS S34709 Round Bars, Stainless Steel 347H Round Bars, SS 1.4961 Round Bars, ASTM A276 Stainless Steel 347 Round Bar, Stainless Steel 347 Round Bars, UNS S34700 Round Bars, SUS 347 Round Bar, Stainless Steel 347H Round Bars Supplier in Mumbai, India.
Stainless Steel 347H Hollow Bars Stockist, Stainless Steel 347 Flat Bars, Stainless Steel 347 Cold Rolled Bars, 347 Stainless Stel Forged Bar, ASTM A276 SS 347H Round Bars, ASME SA 276 347 Square Bars, 347H Stainless Steel Hot Rolled Bars, SS 347 Hex Bars, SS 347 Round Bars Exporter in India.
The manufacturing sector found a new idol in Simplex Steel Industries to look up for the dedication and focused attitude towards meeting customer's requirements. Simplex Steel Industries is a Mumbai, India based manufacturer of an extensive range of Piping Components such as Pipes, bars, fittings, flanges.
Stainless Steel 347 / 347H Round Bars from Simplex Steel Industries have high demand in the market. These bars are made up of Stainless-Steel Grade 347 / 347H. This type is austenitic chromium steels containing columbium. These are perfectly suitable for high-temperature applications as its strength increases at elevated temperatures. This grade offers excellent resistance to oxidation, and the better high temperature creeps properties. These are tough, hard, and durable with excellent flexibility.
Stainless Steel S34700 / S34709 Round Bars manufactured by Simplex Steel Industries found its applications in chemical, power generation, petrochemical, pharmaceutical, food, and many more industries. These bars have an excellent surface finish, robust construction, and attractive physical appearance.
Simplex Steel Industries manufacture these Stainless Steel 347 / 347H Round Bars at a vast production unit having highly automated and modern machinery. An excellent workforce of Simplex Steel Industries wok on these machines to manufacture an exact product as per the demand of customers by following all processes as per standard operating procedures. An excellent team of well qualified and experienced engineers and experts look after these processes and ensure a high-quality product with accuracy is getting manufactured. There are several quality tests assigned on different levels of production, and each bar is tested. And only those made to dispatch section which passes these tests with the desired output. That is why Stainless Steel 347 / 347H Rods from Simplex Steel Industries are irreplaceable. They show exceptional performance for long periods.
Simplex Steel Industries have always delivered orders before deadlines with packaging as per the demand of customers, ensuring the safety of the product through a convenient mode of transit, and this will continue until the end of time. We have clients across the world who are using Stainless Steel 347 / 347H Round Bars purchased at competitive rates from us.
Value Added Services
Sand Blasting
Electro Polish
Epoxy Coating
Features
High tensile strength
Good load bearing capacity
Excellent versatility and weldability
Testing
Hardness Test
Tensile Test
Intergranular Corrosion Test
✶
ASTM A276 Stainless Steel 347/347H Round Bars Stock
✶
Stainless Steel 347 - 347H Round Bars Specification
| | |
| --- | --- |
| Standards | ASTM, ASME |
| Designation | A276 / A479, SA276 / A479 |
| Thickness | 50 mm to 6000 mm Long |
| Length | 1 To 6 Meters, Custom Cut Length |
| Round Bar Size | 3mm~ 800mm |
| Square Bar Size | 4mm* 4mm ~100mm* 100mm |
| Flat Bar Size | 2mm ~ 100mm |
| Hex Bar Size | 2mm ~ 100mm |
Stainless Steel 347 / 347H Round Bars Equivalent Grades
| | | | | |
| --- | --- | --- | --- | --- |
| STANDARD | WERKSTOFF NR. | UNS | JIS | EN |
| SS 347 | 1.4550 | S34700 | SUS 347 | X6CrNiTi18-10 |
| SS 347H | 1.4961 | S34709 | SUS 347H | X12CrNiTi18-9 |
SS 347 / 347H Round Bars Chemical Composition
| | | | | | | | | | |
| --- | --- | --- | --- | --- | --- | --- | --- | --- | --- |
| Grade | C | Mn | Si | P | S | Cr | N | Ni | Ti |
| SS 347 | 0.08 max | 2 max | 1 max | 0.045 max | 0.030 max | 17 - 19 | 0.10 max | 9 - 12 | 5(C+N) – 0.70 max |
| SS 347H | 0.04 – 0.10 | 2 max | 1 max | 0.045 max | 0.030 max | 17 - 19 | 0.10 max | 9 - 12 | 4(C+N) – 0.70 max |
Stainless Steel 347 / 347H Round Bars Mechanical Properties
| | | | | |
| --- | --- | --- | --- | --- |
| Density | Melting Point | Tensile Strength | Yield Strength (0.2%Offset) | Elongation |
| 8.0 g/cm3 | 1454 °C (2650 °F) | Psi – 75000 , MPa – 515 | Psi – 30000 , MPa – 205 | 35 % |
✶
Other Types of Stainless Steel 347 / 347H Round Bars
Stainless Steel 347 Square Bar
ASTM A276 Stainless Steel 347H Rods
ASME SA276 SS 347 Threaded Bar
Stainless Steel UNS S34709 Flat Bar
Stainless Steel 1.4961 Hex Bar
Stainless Steel UNS S34709 Square Bar
Stainless Steel 1.4550 Square Bar
Stainless Steel SUS 347 Flat Bar
Stainless Steel 1.4550 Round Bar Supplier in Mumbai
Stainless Steel 347H Black bar Bar Exporter
Stainless Steel 347H Cold Drawn Round bar
Stainless Steel 347H Rods Manufacturer in India
Stainless Steel 347 CR Round Bar
SS 347 Bars Stockholder in India
Stainless Steel S34700 Bar
Stainless Steel 1.4550 Round Bar
Stainless Steel S34700 Hex Bar
Stainless Steel 1.4550 Flat Bar
Stainless Steel SUS 347 Bar in India
SS 347 Hex Bar Stockist in Mumbai, India
Stainless Steel 1.4961 Hex Bar
Stainless Steel 347H Bright Bar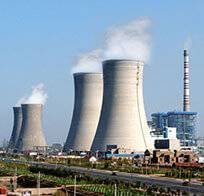 We have huge experience of supplying to all major industries across the world. These Round Bars is use in various industries like : Petrochemical, Pulp And Paper Co, Oil and Gas, Chemical Industry, Food Processing Industry, Plumbing, Water Supply Systems, Power Plant, General Purpose Applications, Fabrication Industry etc
Central/South America, North America, Asia, Mid East/Africa, Eastern Europe, UAE
Sri Lanka, Bahrain, Russia, Egypt, Portugal, Turkey, Spain, Singapore, Brazil, Thailand, Chile, Malaysia, Venezuela, Indonesia, Costa Rica, Poland, USA, U.A.E, Italy, Oman, Canada, Saudi Arabia, Angola, Qatar