Stainless Steel 316H Forged Fittings Manufacturer
Stainless Steel 316H Socket weld Fittings, Stainless Steel 316H Forged Fittings, ANSI B16.11 Stainless Steel 316H Forged Fittings, UNS S31609 Forged Fittings, 1.4919 Forged Fittings, SUS 316H Forged Threaded Fittings, Stainless Steel 316H Forged Fittings Supplier in Mumbai, India.
ASME SA 182 F316H Union, Stainless Steel 316H Forged Elbow, 316H Stainless Steel Bushing, ASTM A182 F316H Socket weld Pipe Elbow, SS 316H Forged Equal Tee, 316H Stainless Stel Coupling, SS 316H Forged Pipe Cap Stockist, Stainless Steel 316H Plug, SS 316H Welding Boss Exporter in India.
Simplex Steel Industries is a prominent manufacturer of no. of products and has earned the trust of customers with excellence in work and customer-centric services. We offer a high-end range of Stainless Steel 316H Forged Fittings in all shapes, sizes, and dimensions satisfying national as well as international standards.
Pipe Fittings are used in several sectors to connect pipes of different sizes and to regulate the flow of fluid. Stainless Steel S31609 Socket weld Fittings manufactured at Simplex Steel Industries shows excellent resistance to crevice and pitting corrosion, abrasion, and oxidation. This austenitic Cr – Ni alloy can operate at high temperatures above 500°C with excellent tensile as well as yield strength, toughness, hardness, and durability. It also offers excellent weldability and formability.
Various industries where Stainless Steel 316H Forged Fittings with all its types such as Stainless Steel 316H Cross Fittings, Tee Fitting, Elbow Fitting, and Stepped Fitting has applications in industries like Chemical, petrochemical, pharmaceutical, nuclear power plants, oil, and gas, etc.
Manufacturing of Stainless Steel 1.4919 Threaded Fittings at Simplex Steel Industries is carried out under the supervision of extremely talented engineers from various departments like quality control, production, design, etc. using all the latest and upgraded machinery equipment and tools. Our highly experienced, skilled, and efficient workforce work with a passion for manufacturing a product as per client's requirement.
Simplex Steel Industries use high-quality raw material for the manufacturing of Stainless Steel 316H Forged Fittings and all other products. Other than this, we also have assigned several quality tests, including NDT testing at different levels of production and after completing production, respectively, to make sure that every product reaching the dispatch section is of the most excellent quality. All these efforts assure high-performance ability, long life expectancy, and attractive physical appearance of our Fittings.
Simplex Steel Industries offer the best customer-centric services along with full assistance regarding our product. We are delivering orders before deadlines is the reason behind strong relations with our clients. We choose the proper packaging method and convenient mode of transport while giving. We sell Stainless Steel 316H Forged Fittings at factory rates and have customers across the world.
Value Added Services
Sand Blasting
Electro Polish
Epoxy Coating
Features
High tensile strength
Good load bearing capacity
Excellent versatility and weldability
Testing
Hardness Test
Tensile Test
Intergranular Corrosion Test
✶
ASTM A182 Stainless Steel 316H Forged Fittings Stock
✶
Stainless Steel 316H Forged Fittings Specification
| | |
| --- | --- |
| Standards | ASTM, ASME |
| Designation | A182, SA182 |
| Dimension Standard | ASME 16.11, MSS SP-79, 83, 95, 97, BS 3799 |
| Grade | Stainless steel 316H Forged Fittings. |
| Type | Socketweld Fittings, Screwed-Threaded Fittings |
| Class | 2000 LBS, 3000 LBS, 6000 LBS, 9000 LBS |
| Size | 1/8" NB to 4" NB (Socketweld & Screwed-Threaded) |
| Types of Forged Fittings | Elbow, Tee, Union, Cross, Swage Nipples, Coupling, CAP, Plug, Bush. |
ASME SA 182 F316H Forged Fittings Equivalent Grades
| | | |
| --- | --- | --- |
| STANDARD | WERKSTOFF NR. | UNS |
| SS 316H | 1.4919 | S31609 |
SS 316H High Pressure Forged Fittings Chemical Composition
| | | | | | | | | | |
| --- | --- | --- | --- | --- | --- | --- | --- | --- | --- |
| Grade | C | Mn | Si | P | S | Cr | Mo | Ni | N |
| SS 316H | 0.10 max | 2.0 max | 0.75 max | 0.045 max | 0.030 max | 16.00 - 18.00 | 2.00 - 3.00 | 10.00 - 14.00 | 68.89 min |
Stainless Steel 316H Forged Fittings Mechanical Properties
| | | | | |
| --- | --- | --- | --- | --- |
| Density | Melting Point | Tensile Strength | Yield Strength (0.2%Offset) | Elongation |
| 8.0 g/cm3 | 1400 °C (2550 °F) | Psi – 75000 , MPa – 515 | Psi – 30000 , MPa – 205 | 35 % |
✶
Other Types of Stainless Steel 316H Forged Fittings
SS 316H Socket weld Elbow
Stainless Steel 316H Forged Tee
SS S31609 Full Coupling
Stainless Steel 316H Coupling
Stainless Steel 316H 90 deg. Threaded Elbow
Stainless Steel 316H Half Coupling
Stainless Steel 316H Union
Stainless Steel 316H Forged Cross
SS 316H Forged Pipe Nipple/Reducing Nipple
Stainless Steel 316H Bushing
SS 316H Threaded Unequal Tees
Stainless Steel 1.4919 Forged Fittings in Mumbai
SS 316H 45 Degree Forged Elbow
Stainless Steel 316H Forged Fittings Supplier in Mumbai
SS 316H Forged Fittings Manufacturer in India
Stainless Steel 316H Equal Cross
SS 316H Reducing Cross Stockholder in India
SS UNS S31609 Reducing Tee
SS 316H Forged Welding Boss
SS 316H Forged End Cap/Pipe Cap
SS 316H Forged Reducers and Reducer Inserts
Stainless Steel S31609 Forged Fittings in India
SS 316H Forged Tee Stockist in Mumbai, India
Stainless Steel 1.4919 Forged Plug
316H SS High Pressure Forged Fittings
Stainless Steel 316H Industrial Forged Fittings
SS 316H Socket weld Fittings
Stainless Steel 316H Threaded Fittings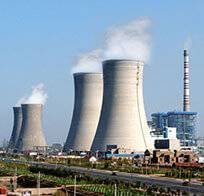 We have huge experience of supplying to all major industries across the world. These Forged Fittings is use in various industries like : Petrochemical, Pulp And Paper Co, Oil and Gas, Chemical Industry, Food Processing Industry, Plumbing, Water Supply Systems, Power Plant, General Purpose Applications, Fabrication Industry etc
Central/South America, North America, Asia, Mid East/Africa, Eastern Europe, UAE
Sri Lanka, Bahrain, Russia, Egypt, Portugal, Turkey, Spain, Singapore, Brazil, Thailand, Chile, Malaysia, Venezuela, Indonesia, Costa Rica, Poland, USA, U.A.E, Italy, Oman, Canada, Saudi Arabia, Angola, Qatar