Stainless Steel 317L Forged Fittings Manufacturer
Stainless Steel 317L Socket weld Fittings, Stainless Steel 317L Forged Fittings, ANSI B16.11 Stainless Steel 317L Forged Fittings, UNS S31703 Forged Fittings, 1.4438 Forged Fittings, SUS 317L Forged Threaded Fittings, Stainless Steel 317L Forged Fittings Supplier in Mumbai, India.
ASME SA 182 F317L Union, Stainless Steel 317L Forged Elbow, 317L Stainless Steel Bushing, ASTM A182 F317L Socket weld Pipe Elbow, SS 317L Forged Equal Tee, 317L Stainless Stel Coupling, SS 317L Forged Pipe Cap Stockist, Stainless Steel 317L Plug, SS 317L Welding Boss Exporter in India.
Simplex Steel Industries is a well-known manufacturer and exporter of no. of products. With years of experience and knowledge, we are the most preferred dealer of the full range of Stainless Steel 317L Forged Fittings in all shapes sizes as well as dimensions satisfying national and international standards.
Stainless Steel grade 317L is a low carbon austenitic chromium-nickel-molybdenum alloy. It is one of the most used composites for manufacturing Fittings. It contains a high amount of molybdenum, which results in improved corrosion resistance properties. It mainly offers excellent resistance to chloride pitting and crevice corrosion. The lower carbon content of this alloy makes it able to produce stronger welds without intergranular corrosion. Stainless Steel S31703 Forged Socket weld Fittings manufactured by Simplex Steel Industries offers excellent tensile and creep strength at extremely high temperatures. It also has superior hardness and toughness. These Stainless Steel 317L Forged Fittings (elbow, tee, cross, stepped, etc.) by Simplex Steel Industries have applications in several ventures, which include power era, petrochemical, oil and gas, mass fluid transportation, pharmaceuticals, chemicals.
Simplex Steel Industries owns the latest technologies and machinery. Our highly skilled manpower with years of experience in manufacturing fieldwork passionately under the guidance of our excellent team of field experts to provide exact Stainless Steel 1.4438 Forged Socket weld Elbow as per the requirement of customers. We also can design and produce a custom-made product, and all credit for this goes to our highly efficient staff and employees.
Simplex Steel Industries don't make any compromise with any aspect of quality and assure superior quality of Fittings with higher performance ability, longer life expectancy with great aesthetic features. We get the most excellent quality of raw material from trusted vendors and transform it into a fully furnished product through various manufacturing processes as per standard operating procedures.
Simplex Steel Industries has developed stature by providing customer-centric services and timely deliveries. For us, product safety is most important. So, we do proper packaging and select the most convenient mode of transportation for delivering Fittings. Stainless Steel 317L Forged Fittings manufactured at Simplex Steel Industries is available at competitive prices globally.
Value Added Services
Sand Blasting
Electro Polish
Epoxy Coating
Features
High tensile strength
Good load bearing capacity
Excellent versatility and weldability
Testing
Hardness Test
Tensile Test
Intergranular Corrosion Test
✶
ASTM A182 Stainless Steel 317L Forged Fittings Stock
✶
Stainless Steel 317L Forged Fittings Specification
| | |
| --- | --- |
| Standards | ASTM, ASME |
| Designation | A182, SA182 |
| Dimension Standard | ASME 16.11, MSS SP-79, 83, 95, 97, BS 3799 |
| Grade | Stainless steel 317L Forged Fittings. |
| Type | Socketweld Fittings, Screwed-Threaded Fittings |
| Class | 2000 LBS, 3000 LBS, 6000 LBS, 9000 LBS |
| Size | 1/8" NB to 4" NB (Socketweld & Screwed-Threaded) |
| Types of Forged Fittings | Elbow, Tee, Union, Cross, Swage Nipples, Coupling, CAP, Plug, Bush. |
ASME SA 182 F317L Forged Fittings Equivalent Grades
| | | | | |
| --- | --- | --- | --- | --- |
| STANDARD | WERKSTOFF NR. | UNS | JIS | EN |
| SS 317L | 1.4438 | S31703 | SUS 317L | X2CrNiMo18-15-4 |
SS 317L High Pressure Forged Fittings Chemical Composition
| | | | | | | | | | |
| --- | --- | --- | --- | --- | --- | --- | --- | --- | --- |
| Grade | C | Mn | Si | P | S | Cr | Mo | Ni | Fe |
| SS 317L | 0.035 max | 2.0 max | 1.0 max | 0.045 max | 0.030 max | 18.00 - 20.00 | 3.00 - 4.00 | 11.00 - 15.00 | 57.89 min |
Stainless Steel 317L Forged Fittings Mechanical Properties
| | | | | |
| --- | --- | --- | --- | --- |
| Density | Melting Point | Tensile Strength | Yield Strength (0.2%Offset) | Elongation |
| 7.9 g/cm3 | 1400 °C (2550 °F) | Psi – 75000 , MPa – 515 | Psi – 30000 , MPa – 205 | 35 % |
✶
Other Types of Stainless Steel 317L Forged Fittings
SS 317L Socket weld Elbow
Stainless Steel 317L Forged Tee
SS S31703 Full Coupling
Stainless Steel 317L Coupling
Stainless Steel 317L 90 deg. Threaded Elbow
Stainless Steel 317L Half Coupling
Stainless Steel 317L Union
Stainless Steel 317L Forged Cross
SS 317L Forged Pipe Nipple/Reducing Nipple
Stainless Steel 317L Bushing
SS 317L Threaded Unequal Tees
Stainless Steel 1.4438 Forged Fittings in Mumbai
SS 317L 45 Degree Forged Elbow
Stainless Steel 317L Forged Fittings Supplier in Mumbai
SS 317L Forged Fittings Manufacturer in India
Stainless Steel 317L Equal Cross
SS 317L Reducing Cross Stockholder in India
SS UNS S31703 Reducing Tee
SS 317L Forged Welding Boss
SS 317L Forged End Cap/Pipe Cap
SS 317L Forged Reducers and Reducer Inserts
Stainless Steel S31703 Forged Fittings in India
SS 317L Forged Tee Stockist in Mumbai, India
Stainless Steel 1.4438 Forged Plug
317L SS High Pressure Forged Fittings
Stainless Steel 317L Industrial Forged Fittings
SS 317L Socket weld Fittings
Stainless Steel 317L Threaded Fittings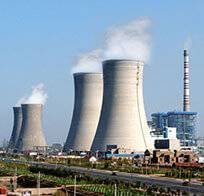 We have huge experience of supplying to all major industries across the world. These Forged Fittings is use in various industries like : Petrochemical, Pulp And Paper Co, Oil and Gas, Chemical Industry, Food Processing Industry, Plumbing, Water Supply Systems, Power Plant, General Purpose Applications, Fabrication Industry etc
Central/South America, North America, Asia, Mid East/Africa, Eastern Europe, UAE
Sri Lanka, Bahrain, Russia, Egypt, Portugal, Turkey, Spain, Singapore, Brazil, Thailand, Chile, Malaysia, Venezuela, Indonesia, Costa Rica, Poland, USA, U.A.E, Italy, Oman, Canada, Saudi Arabia, Angola, Qatar