Super Duplex Steel S32760 Flanges Manufacturer
ANSI B16.5 Super Duplex Steel S32760 Flange, Super Duplex Stainless Steel S32760 Flanges, UNS S32760 Flanges, Ferritic Stainless Steel S32760 Pipe Flanges, 1.4410 Plate Flanges, SAF 2507 Flanges, Super Duplex Stainless Steel S32760 Flanges Supplier in Mumbai, India.
Super Duplex Steel S32760 Weld Neck Flanges, Ferritic Stainless Steel S32760 Slip on Flanges, Super Duplex Steel S32760 Socket weld Flanges Stockist, ASME SA 182 UNS S32760 Lap Joint Flanges, Super Duplex 2507 Forged Flanges, S32760 Super Duplex Stainless Steel Orifice Flanges, ASTM A182 UNS S32760 Blind Flanges, Ferritic Stainless Steel 2507 RTJ Flanges, Super Duplex Steel S32760 Long Weld Neck Flanges Exporter in India.
Simplex Steel Industries are one of the leading companies in manufacturing, supplying and exporting of Super Duplex 32760 Flanges. By considering the needs and demands of our esteem clients, we are producing these Flanges in various materials and grades. Super Duplex is one of the best and perfect materials for Flange manufacturing. We are producing Flanges by using all grades of Super Duplex. Super Duplex 32760 Flanges is one of the widely used and demanded Flanges from our inventory.
We manufacture Super Duplex S32760 Slip on Flanges by using national and international standards and specifications. The sizes of our Flanges vary as per the requirements given by our esteem clients. Our Flanges are available in different shapes, sizes, and forms as per the demand and need by our clients. We offer well tested and inspected Flanges to our clients. We believe in customer satisfaction, and we feel happy to serve our clients with the better quality of Flanges.
We, Simplex Steel Industries, are manufacturing these Super Duplex S32760 Weld Neck Flanges by using the latest technologies and machinery. We do check the quality standards of our 32760 Flanges at every level of production under the supervision of our quality testers. We perform different destructive and non-destructive tests at various stages to ensure quality and all other parameters. We adopt the latest technology to enhance the production and quality of products. This helps to produce these Super Duplex 32760 Flanges in bulk amount and also to complete the urgent needs of our clients.
Our Super Duplex 32760 Flanges has higher chromium, molybdenum, and nitrogen contents result in the Pitting resistance. These Flanges provide excellent pitting and the crevice corrosion resistance superior in all corrosive media. Our Flanges also provides the higher strength than both the austenitic and the duplex stainless steels.
Simplex Steel Industries has a team of skilled professionals who are strictly supervising the production process to avoid defects and errors in Super Duplex 32760 Flanges. We are offering these Flanges with proper packing, labeling, and convenient doorstep service. By providing top-quality Flanges, we satisfy the needs of our esteem clients at reasonable rates.
Value Added Services
Sand Blasting
Electro Polish
Epoxy Coating
Features
High tensile strength
Good load bearing capacity
Excellent versatility and weldability
Testing
Hardness Test
Tensile Test
Intergranular Corrosion Test
✶
ASTM A182 Super Duplex Steel S32760 Flanges Stock
✶
Super Duplex Steel S32760 Pipe Flanges Specification
| | |
| --- | --- |
| Standards | ASTM, ASME |
| Designation | A182, SA182 |
| Dimension Standard | ANSI/ASME B16.5, B 16.47 Series A & B, B16.48, BS4504, BS 10, EN-1092, DIN, etc. |
| Standards | ANSI Flanges, ASME Flanges, BS Flanges, DIN Flanges, EN Flanges etc. |
| Flange Face Type | Flate Face (FF), Raised Face (RF), Ring Type Joint (RTJ) |
| Size | 1/2" (15 NB) to 48" (1200NB) |
| Class | Class 150, Class 300, Class 400, Class 600, Class 900, Class1500, Class 2500 | PN6, PN10, PN16, PN25, PN40, PN64 etc. |
ASME SA 182 S32760 Pipe Flanges Equivalent Grades
| | | |
| --- | --- | --- |
| STANDARD | WERKSTOFF NR. | UNS |
| Super Duplex S32760 | 1.4410 | S32760 |
Super Duplex Steel S32760 Flanges Chemical Composition
| | | | | | | | | | | |
| --- | --- | --- | --- | --- | --- | --- | --- | --- | --- | --- |
| Grade | C | Mn | Si | P | S | Cr | Mo | Ni | N | Fe |
| S32760 | 0.05 max | 1.00 max | 1.00 max | 0.030 max | 0.010 max | 24.00 – 26.00 | 3.00 – 4.00 | 6.00 – 8.00 | 0.20 – 0.30 | 57.61 min |
Super Duplex Stainless Steel S32760 Flanges Mechanical Properties
| | | | | |
| --- | --- | --- | --- | --- |
| Grades | Density (g/cm 3) | Density (lb/in 3) | Melting Point (°C) | Melting Point (°F) |
| S32760 | 7.8 | 0.281 | 1350 | 2460 |
✶
Other Types of Super Duplex Steel S32760 Flanges
Super Duplex Steel S32760 Flanges
UNS S32760 Flanges
Super Duplex S32760 Pipe Flanges
Super Duplex 1.4410 Plate Flanges
S32760 Ferritic Stainless Steel Flanges Stockholder in India
ANSI B16.5 Super Duplex Steel S32760 Flange
Super Duplex Stainless Steel S32760 Slip on Flanges
Ferritic Stainless Steel S32760 Welding Neck Flanges
Super Duplex Steel S32760 Long Weld Neck Flanges
S32760 Stainless Stel Forged Flanges
Super Duplex S32760 Socket weld Flanges Stockist
Ferritic Stainless Steel 2507 Orifice Flanges
Super Duplex Steel S32760 Flanges Supplier in Mumbai
Super Duplex Steel S32760 Flanges Manufacturer in India
Super Duplex Stainless Steel S32760 Lap Joint Flanges
Ferritic Stainless Steel 2507 RTJ Flanges
Super Duplex Steel S32760 Blind Flanges
Super Duplex Steel S32760 Ring Type Joint Flanges
Super Duplex Steel S32760 Spectacle Blind Flanges
Ferritic Stainless Steel S32760 Square Flanges
SAF 2507 Pipe Flange Stockist in Mumbai, India
ASME SA 182 UNS S32760 Threaded Flanges
Super Duplex Steel S32760 Flat Flanges
Super Duplex Stainless Steel 2507 Reducing Flanges
Ferritic Stainless Steel S32760 Plate Flanges
Super Duplex Steel S32760 SORF Flanges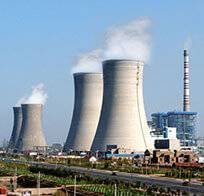 We have huge experience of supplying to all major industries across the world. These Flanges is use in various industries like : Petrochemical, Pulp And Paper Co, Oil and Gas, Chemical Industry, Food Processing Industry, Plumbing, Water Supply Systems, Power Plant, General Purpose Applications, Fabrication Industry etc
Central/South America, North America, Asia, Mid East/Africa, Eastern Europe, UAE
Sri Lanka, Bahrain, Russia, Egypt, Portugal, Turkey, Spain, Singapore, Brazil, Thailand, Chile, Malaysia, Venezuela, Indonesia, Costa Rica, Poland, USA, U.A.E, Italy, Oman, Canada, Saudi Arabia, Angola, Qatar