Duplex Steel S31803 Flanges Manufacturer
Duplex Stainless Steel S31803 Pipe Flanges, 1.4462 Plate Flanges, ANSI B16.5 Duplex Steel S31803 Flange, Duplex S31803 Forged Flanges, Duplex Steel S31803 Flanges, UNS S31803 Flanges, Duplex Stainless Steel S31803 Flanges Supplier in Mumbai, India.
Duplex Steel S31803 Socket weld Flanges Stockist, ASME SA 182 S31803 Lap Joint Flanges, Duplex Steel S31803 Slip on Flanges, ASTM A182 UNS S31803 Blind Flanges, Duplex Steel S31803 Weld Neck Flanges, S31803 Duplex Orifice Flanges, Ferritic / Austenitic Stainless Steel S31803 RTJ Flanges, Duplex Steel S31803 Long Weld Neck Flanges Exporter in India.
Simplex Steel Industries are one of the leading manufacturers, supplier, distributor and exporter of Duplex S31803 Flanges in India as well as across the world to our clients. We offer our S31803 flanges in different standards as well as customized specifications to our patrons. Our flanges are well-known for its consistency, very user-friendly, and rust-free. Our flanges are precisely engineered to meet the diverse demands of our clients and perform well in every application.
We, Simplex Steel Industries, manufactures our S31803 Flanges in various shapes and sizes for our clients. We produce our products in the way so that they can have multiple uses for our buyers. We manufacture our Flanges in the vast numbers and with the superior quality to meet the orders of our Flanges. We use the national and international variety of raw materials for the production of our flanges. We also have modern technologies and machines for the production of Duplex S31803 Slip on Flanges.
Our Duplex S31803 Flanges are useful for storing and handling acetic acid, especially in the solutions where our flanges are combined with the formic acid and when aeration is not present (oxygen helps to protect the stainless steel under such conditions). Our Duplex Steel S31803 Weld Neck Flanges are exposed to stronger bases such as sodium hydroxide at the high concentrations. Our S31803 Flanges contains the solutions containing chlorides such as sodium hypochlorite. Our Duplex S31803 Flanges are the ideal material to manufacture vital components.
We, Simplex Steel Industries, also has the excellent team of experts and quality testers. Our skilled professionals are working hard to manufacture the flanges as per the set standards and given requirements. Right from the selection of material till the final dispatch of Flanges, our experienced professionals are supervising the whole process to avoid defects and errors. They are also testing these Flanges at various stages of the manufacturing process by performing multiple destructive and non-destructive tests. We ensure the quality of Duplex S31803 Flanges many times before dispatching them for delivery. By doing the proper packing of Flanges and by choosing fast shipping, we are ensuring on-time and damage-free delivery of the order.
Value Added Services
Sand Blasting
Electro Polish
Epoxy Coating
Features
High tensile strength
Good load bearing capacity
Excellent versatility and weldability
Testing
Hardness Test
Tensile Test
Intergranular Corrosion Test
✶
ASTM A182 Duplex Steel S31803 Flanges Stock
✶
Duplex Steel S31803 Pipe Flanges Specification
| | |
| --- | --- |
| Standards | ASTM, ASME |
| Designation | A182, SA182 |
| Dimension Standard | ANSI/ASME B16.5, B 16.47 Series A & B, B16.48, BS4504, BS 10, EN-1092, DIN, etc. |
| Standards | ANSI Flanges, ASME Flanges, BS Flanges, DIN Flanges, EN Flanges etc. |
| Flange Face Type | Flate Face (FF), Raised Face (RF), Ring Type Joint (RTJ) |
| Size | 1/2" (15 NB) to 48" (1200NB) |
| Class | Class 150, Class 300, Class 400, Class 600, Class 900, Class1500, Class 2500 | PN6, PN10, PN16, PN25, PN40, PN64 etc. |
ASME SA 182 Duplex S31803 Pipe Flanges Equivalent Grades
| | | |
| --- | --- | --- |
| STANDARD | UNS | WERKSTOFF NR. |
| Duplex Steel S31803 | S31803 | 1.4462 |
Duplex Steel S31803 Flanges Chemical Composition
| | | | | | | | | | | |
| --- | --- | --- | --- | --- | --- | --- | --- | --- | --- | --- |
| Grade | C | Mn | Si | P | S | Cr | Mo | Ni | N | Fe |
| S31803 | 0.030 | 2.00 | 1.00 | 0.030 | 0.020 | 22.0 - 23.0 | 3.00 - 3.50 | 4.50 - 6.50 | 0.14 - 0.20 | Bal |
Duplex Stainless Steel S31803 Flanges Mechanical Properties
| | | | | | |
| --- | --- | --- | --- | --- | --- |
| Grade | Density | Melting Point | Tensile Strength (MPa) min | Yield Strength 0.2% Proof (MPa) min | Elongation (% in 50mm) min |
| S31803 | 7.8 g/cm3 | 1350 °C (2460 °F) | Psi – 116000 , MPa – 800 | Psi – 80000 , MPa – 550 | 15 % |
✶
Other Types of Duplex Steel S31803 Flanges
Duplex Steel UNS S31803 Flanges
UNS S31803 Flanges
Duplex Stainless Steel S31803 Pipe Flanges
1.4462 Plate Flanges
S31803 Duplex Steel Flanges Stockholder in India
ANSI B16.5 Duplex Steel S31803 Flange
Duplex Stainless Steel S31803 Slip on Flanges
Ferritic Stainless Steel S31803 Welding Neck Flanges
Duplex Steel S31803 Long Weld Neck Flanges
Ferritic / Austenitic Stainless Steel S31803 Forged Flanges
Duplex Steel S31803 Socket weld Flanges Stockist
Duplex Steel S31803 Orifice Flanges
Duplex Steel S31803 Flanges Supplier in Mumbai
Duplex Steel S31803 Flanges Manufacturer in India
Duplex Stainless Steel S31803 Lap Joint Flanges
Ferritic Stainless Steel S31803 RTJ Flanges
Duplex Steel S31803 Blind Flanges
Duplex Steel S31803 Ring Type Joint Flanges
Duplex Stainless Steel S31803 Spectacle Blind Flanges
Ferritic / Austenitic Stainless Steel S31803 Square Flanges
Duplex S31803 Pipe Flange Stockist in Mumbai, India
ASME SA 182 UNS S31803 Threaded Flanges
Duplex Steel S31803 Flat Flanges
Duplex Stainless Steel S31803 Reducing Flanges
Duplex Steel S31803 Plate Flanges
Duplex Steel S31803 SORF Flanges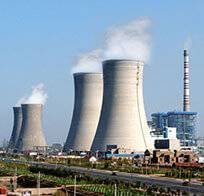 We have huge experience of supplying to all major industries across the world. These Flanges is use in various industries like : Petrochemical, Pulp And Paper Co, Oil and Gas, Chemical Industry, Food Processing Industry, Plumbing, Water Supply Systems, Power Plant, General Purpose Applications, Fabrication Industry etc
Central/South America, North America, Asia, Mid East/Africa, Eastern Europe, UAE
Sri Lanka, Bahrain, Russia, Egypt, Portugal, Turkey, Spain, Singapore, Brazil, Thailand, Chile, Malaysia, Venezuela, Indonesia, Costa Rica, Poland, USA, U.A.E, Italy, Oman, Canada, Saudi Arabia, Angola, Qatar