Alloy 20 Flanges Manufacturer
Alloy 20 Flanges, UNS N08020 Flanges, ANSI B16.5 Alloy 20 Flange, Incoloy® alloy 20 Flanges, ASTM B462 Alloy 20 Blind Flanges, 2.4660 Plate Flanges, Carpenter 20 Pipe Flanges, Alloy 20 Flanges Supplier in Mumbai, India.
Alloy 20 Forged Flanges, ASME SB462 Incoloy® alloy 20 Lap Joint Flanges, Carpenter 20 RTJ Flanges, Alloy 20 Slip on Flanges, Carpenter 20 Socket weld Flanges Stockist, Alloy 20 Long Weld Neck Flanges, Alloy 20 Weld Neck Flanges, Alloy 20 Orifice Flanges Exporter in India.
Simplex Steel Industries is a famous manufacturer, supplier, and exporter of these Alloy 20 Flanges. We are offering a wide range of flanges in different sizes, dimensions, shapes, and standards as per the national and international quality standards. We understand the requirements of clients and then offer the products that perfectly match their demands at reasonable rates. Our professionals precisely design Alloy 20 Flanges using the latest tools and manufacturing methods according to the guidelines of set manufacturing standards. Our manufactured Flanges are highly demanded in the industries due to its excellent robustness, higher mechanical strength, dimension accuracy, and everlasting usages.
Simplex Steel Industries d not compromise in the quality of Alloy 20 Flanges. We are using a pure quality of niobium stabilized Alloy 20 superalloy, which has the exceptional chemical composition of nickel, chromium, iron, copper, and molybdenum. These elements offer excellent strength and corrosion resistance in both ambient and elevated temperatures. The niobium content provides remarkable resistance to chemical environments containing nitric acid, chlorides, phosphoric acid, and sulfuric acid. We are manufacturing Alloy 20 Flanges that are highly resistant to crevice corrosion, stress corrosion cracking, intergranular corrosion, and pitting. The superior toughness and flexibility of flanges make these to withstand in hostile environments.
We, Simplex Steel Industries, are manufacturing Alloy 20 Flanges using the best and refined quality raw materials that are selected as per the industry material standards. We have a production team of professionals and skilled engineers that hold many years of experience in respective manufacturing fields. They are giving their full potential to maintain the quality standard of the products by upgrading the fabrication methods and equipment. We are producing Alloy 20 Flanges in bulk to ensure timely delivery in case of emergencies. The manufacturing and testing of the flanges is carried out under the strict observation of experts. Our quality auditors check the efficiency and quality of flanges by performing various material and strength quality checks. We pack Alloy 20 Flanges with suitable material to avoid damage during the storage and shipment. We offer safe delivery of flanges to the clients without any delay.
Value Added Services
Sand Blasting
Electro Polish
Epoxy Coating
Features
High tensile strength
Good load bearing capacity
Excellent versatility and weldability
Testing
Hardness Test
Tensile Test
Intergranular Corrosion Test
✶
ASTM B462 Alloy 20 Flanges Stock
✶
Alloy 20 Pipe Flanges Specification
| | |
| --- | --- |
| Standards | ASTM, ASME |
| Designation | B462, SB462 |
| Dimension Standard | ANSI/ASME B16.5, B 16.47 Series A & B, B16.48, BS4504, BS 10, EN-1092, DIN, etc. |
| Standards | ANSI Flanges, ASME Flanges, BS Flanges, DIN Flanges, EN Flanges etc. |
| Flange Face Type | Flate Face (FF), Raised Face (RF), Ring Type Joint (RTJ) |
| Size | 1/2" (15 NB) to 48" (1200NB) |
| Class | Class 150, Class 300, Class 400, Class 600, Class 900, Class1500, Class 2500 | PN6, PN10, PN16, PN25, PN40, PN64 etc. |
ASME SB462 Alloy 20 Pipe Flanges Equivalent Grades
| | | | | |
| --- | --- | --- | --- | --- |
| STANDARD | UNS | WERKSTOFF NR. | EN | AFNOR |
| Alloy 20 | 2.4660 | N08020 | NiCr20CuMo | Z2NCUD31-20AZ |
Alloy 20 Flanges Chemical Composition
| | | | | | | | | | | |
| --- | --- | --- | --- | --- | --- | --- | --- | --- | --- | --- |
| Grade | C | Mn | Si | S | Cu | Ni | Cr | Fe | Mo | P |
| Alloy 20 | 0.07 max | 2.00 max | 1.00 max | 0.035 max | 3.00 – 4.00 | 32.00 – 38.00 | 19.00 – 21.00 | 29.85 min* | 2.00 – 3.00 | 0.045 max |
Alloy 20 Flanges Mechanical Properties
| | | | | | |
| --- | --- | --- | --- | --- | --- |
| Grade | Density | Melting Point | Tensile Strength | Yield Strength (0.2%Offset) | Elongation |
| Alloy 20 | 8.1 g/cm3 | 1443 °C (2430 °F) | Psi -80,000, MPa -551 | Psi - 35,000, MPa - 241 | 30 % |
✶
Other Types of Alloy 20 Flanges
Alloy 20 Flanges
UNS N08020 Flanges
Carpenter 20 Pipe Flanges
2.4660 Plate Flanges
Incoloy® alloy 20 Flanges Stockholder in India
ANSI B16.5 Alloy 20 Flange
Alloy 20 Slip on Flanges
Alloy 20 Welding Neck Flanges
Alloy 20 Long Weld Neck Flanges
Incoloy® alloy 20 Forged Flanges
Alloy 20 Socket weld Flanges Stockist
Carpenter 20 Orifice Flanges
Alloy 20 Flanges Supplier in Mumbai
Carpenter 20 Flanges Manufacturer in India
Alloy 20 Lap Joint Flanges
Alloy 20 RTJ Flanges
Alloy 20 Blind Flanges
Carpenter 20 Ring Type Joint Flanges
Alloy 20 Spectacle Blind Flanges
Carpenter 20 Square Flanges
Alloy 20 Pipe Flange Stockist in Mumbai, India
ASME SB462 Incoloy® alloy 20 Threaded Flanges
Alloy 20 Flat Flanges
Alloy 20 Reducing Flanges
Alloy 20 Plate Flanges
Carpenter 20 SORF Flanges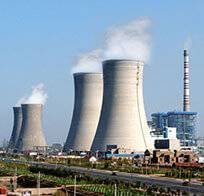 We have huge experience of supplying to all major industries across the world. These Flanges is use in various industries like : Petrochemical, Pulp And Paper Co, Oil and Gas, Chemical Industry, Food Processing Industry, Plumbing, Water Supply Systems, Power Plant, General Purpose Applications, Fabrication Industry etc
Central/South America, North America, Asia, Mid East/Africa, Eastern Europe, UAE
Sri Lanka, Bahrain, Russia, Egypt, Portugal, Turkey, Spain, Singapore, Brazil, Thailand, Chile, Malaysia, Venezuela, Indonesia, Costa Rica, Poland, USA, U.A.E, Italy, Oman, Canada, Saudi Arabia, Angola, Qatar