Titanium Gr 5 Flanges Manufacturer
UNS R56400 Flanges, Titanium Alloy Grade 5 Pipe Flanges, Titanium Gr.5 Flanges, ANSI B16.5 Titanium Gr 5 Flange, Titanium Alloy Gr 5 RTJ Flanges, Titanium Gr. 5 Slip on Flanges, Titanium Grade 5 Flanges, 3.7165 Plate Flanges Supplier in Mumbai, India.
Ti Alloy Grade 5 Orifice Flanges, Grade 5 Ti Alloy Forged Flanges, Ti Alloy Gr 5 Long Weld Neck Flanges, ASTM B381 Titanium Gr 5 Blind Flanges, ASME SB381 Titanium Gr 5 Lap Joint Flanges, Ti Alloy Gr. 5 Weld Neck Flanges, Titanium Alloy Gr 5 Socket weld Flanges Stockist Exporter in India.
Simplex Steel Industries is one of the leading manufacturers, exporter, and supplier of Titanium gr5 Flanges. We fabricate Flanges in all grades of Titanium by considering the demands of our clients. We are making these Titanium gr5 Flanges in various sizes, shapes, dimensions, length, and also as per the customer requirements. These products are manufactured by a combination of Aluminum, Titanium, Copper, and Iron alloy to provide high tensile strength and durability.
We, Simplex Steel Industries, are manufacturing these products with excellent features to serve our customers good quality of flanges. Some features like it exhibit excellent corrosion resistance to acid attacks and withstand in harsh climatic conditions. Furthermore, it intends excellent formability, weldability, and ductility, and many more. Our manufactured products are readily available and at an affordable price for all the industrial applications. We are making these flanges with the modern machines in bulk amount by maintaining the quality standard. Hence, we have ready stock of flanges, which helps to complete urgent orders of our esteem customer. We, Simplex Steel Industries, is manufacturing these Titanium gr5 Flanges with the superior quality of raw materials that are selected by the latest equipment. We are always considering the needs and demands of our customers and manufacturing accordingly to fulfill the requirements of our estimated customer.
We have an expert team who are working with their full potential for maintaining the quality standard of the product. We are always following the national and international standards and specifications to maintain the quality and quantity of the product. These flanges are widely used in so many operations of the industry. These grades of flanges are popularly known for its lightweight. These flanges are getting hard during cold working welding. On the other hand, it helps to reduce the working hardness of the flanges heavy-duty equipment or tools are used. Our expert team members are performing destructive and non-destructive tests to check the efficiency and strength of the finished product. And then with the proper packaging material and labeling. We are delivering these Titanium gr5 Flanges with smooth, convenient, and damage-free delivery on time to our estimated customer.
Value Added Services
Sand Blasting
Electro Polish
Epoxy Coating
Features
High tensile strength
Good load bearing capacity
Excellent versatility and weldability
Testing
Hardness Test
Tensile Test
Intergranular Corrosion Test
✶
ASTM B381 Titanium Gr 5 Flanges Stock
✶
Titanium Gr 5 Pipe Flanges Specification
| | |
| --- | --- |
| Standards | ASTM, ASME |
| Designation | B381, SB381 |
| Dimension Standard | ANSI/ASME B16.5, B 16.47 Series A & B, B16.48, BS4504, BS 10, EN-1092, DIN, etc. |
| Standards | ANSI Flanges, ASME Flanges, BS Flanges, DIN Flanges, EN Flanges etc. |
| Flange Face Type | Flate Face (FF), Raised Face (RF), Ring Type Joint (RTJ) |
| Size | 1/2" (15 NB) to 48" (1200NB) |
| Class | Class 150, Class 300, Class 400, Class 600, Class 900, Class1500, Class 2500 | PN6, PN10, PN16, PN25, PN40, PN64 etc. |
ASME SB381 Titanium Gr 5 Pipe Flanges Equivalent Grades
| | | |
| --- | --- | --- |
| STANDARD | UNS | WERKSTOFF NR. |
| Titanium Gr 5 | R56400 | 3.7165 |
Titanium Gr 5 Flanges Chemical Composition
| | | | | | | |
| --- | --- | --- | --- | --- | --- | --- |
| Grade | C | N | O | H | Ti | Fe |
| Grade 5 | 0.10 | 0.05 | 0.20 | 0.015 | Bal | 0.40 |
Titanium Gr 5 Flanges Mechanical Properties
| | | | | | |
| --- | --- | --- | --- | --- | --- |
| Grade | Density | Melting Point | Yield Strength (0.2%Offset) | Tensile Strength | Elongation |
| Gr 5 | 8.90 g/cm3 | 1650-1670 °C | Psi – 141000 , MPa – 970 | Psi – 210000 , MPa – 1450 | 54 % |
✶
Other Types of Titanium Gr 5 Flanges
Titanium Grade 5 Flanges
UNS R56400 Flanges
Titanium Alloy Gr. 5 Pipe Flanges
3.7165 Plate Flanges
Grade 5 Ti Alloy Flanges Stockholder in India
ANSI B16.5 Titanium Gr 5 Flange
Titanium Gr. 5 Slip on Flanges
Titanium Grade 5 Welding Neck Flanges
Titanium Gr 5 Long Weld Neck Flanges
Grade 5 Ti Alloy Forged Flanges
Ti Alloy Gr. 5 Socket weld Flanges Stockist
Titanium Alloy Gr 5 Orifice Flanges
Titanium Gr. 5 Flanges Supplier in Mumbai
Titanium Grade 5 Flanges Manufacturer in India
Titanium Gr. 5 Lap Joint Flanges
Titanium Gr 5 RTJ Flanges
Titanium Gr. 5 Blind Flanges
Ti Alloy Grade 5 Ring Type Joint Flanges
Titanium Gr. 5 Spectacle Blind Flanges
Titanium Alloy Gr 5 Square Flanges
Titanium Gr. 5 Pipe Flange Stockist in Mumbai, India
ASME SB381 Grade 5 Threaded Flanges
Titanium Gr. 5 Flat Flanges
Titanium Gr. 5 Reducing Flanges
Titanium Gr 5 Plate Flanges
Ti Alloy Grade 5 SORF Flanges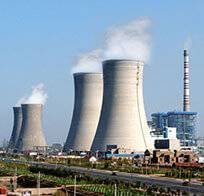 We have huge experience of supplying to all major industries across the world. These Flanges is use in various industries like : Petrochemical, Pulp And Paper Co, Oil and Gas, Chemical Industry, Food Processing Industry, Plumbing, Water Supply Systems, Power Plant, General Purpose Applications, Fabrication Industry etc
Central/South America, North America, Asia, Mid East/Africa, Eastern Europe, UAE
Sri Lanka, Bahrain, Russia, Egypt, Portugal, Turkey, Spain, Singapore, Brazil, Thailand, Chile, Malaysia, Venezuela, Indonesia, Costa Rica, Poland, USA, U.A.E, Italy, Oman, Canada, Saudi Arabia, Angola, Qatar