Inconel 600 / 625 Flanges Manufacturer
Inconel 600 Flanges, UNS N06625 Flanges, Inconel Alloy 625 Pipe Flanges, 2.4816 Plate Flanges, Inconel 2.4856 Flanges, ANSI B16.5 Inconel 600 Flange, JIS NCF 600 Flanges, Nickel Alloy 600 Flanges, Inconel Alloy 600 Flanges Supplier in Mumbai, India.
Inconel 625 Slip on Flanges, ASTM B564 Alloy 625 Blind Flanges, Alloy 625 Weld Neck Flanges, 600 Inconel Forged Flanges, Inconel® Alloy 625 Socket weld Flanges Stockist, ASME SB564 Alloy 600 Lap Joint Flanges, Inconel N06600 Orifice Flanges, Inconel® Alloy 625 RTJ Flanges, Alloy 600 Long Weld Neck Flanges Exporter in India.
Simplex Steel Industries is recognized fabricator, stockiest and supplier of a wide range of Inconel 600/ 625 Flanges in standard as well as customized specifications. We are developing these flanges using high-grade raw material that is sourced from a reliable supplier in the market. We use Inconel 600/ 625 nickel chromium based alloy that offers excellent resistance to oxidation and corrosion in a broad range of environments. We are producing Inconel 600/ 625 Flanges that have higher toughness and strength in cryogenic temperature conditions. The excellent chemical composition of these flanges offers better weldability and fabricability. Our Inconel flanges are capable of withstanding in higher pressure and temperature conditions due to excellent ductility and higher efficiency. We are providing flanges that with outstanding features such as higher mechanical strength, flexibility, long lastingness, fine finish, precise dimension and easy maintenance.
We, Simplex Steel Industries, are offering Inconel 600/ 625 Flanges in various sizes, dimensions, and wall thickness that perfectly meet the national and international quality standards. Our flanges have very high demand all across the industries due to its precise design, higher durability and dimensional accuracy. These flanges have higher resistivity and strength in acidic and alkaline environments. Our experienced professionals make use of technological advancements and modern machinery to achieve perfect dimension and accuracy of Inconel 600/ 625 Flanges. The raw material that is used for the manufacturing of flanges is specially analyzed and selected as per the set manufacturing standards. Our manufacturing team members are very well qualified and have vast experience in developing excellent quality Inconel flanges.
Simplex Steel Industries is supplying the best suitable Inconel 600/ 625 Flanges that are excellent solutions to the industrial as well as commercial applications. The quality checking process is considered as of utmost importance. Our quality control team is conducting different types of destructive and non-destructive quality tests of flanges at our highly equipped test labs. Our packaging team packs Inconel 600/ 625 Flanges with proper care and ensures to maintain the quality of flanges till the delivery. We use smooth and convenient shipping ways to offer the fastest delivery to different locations of our customers.
Value Added Services
Sand Blasting
Electro Polish
Epoxy Coating
Features
High tensile strength
Good load bearing capacity
Excellent versatility and weldability
Testing
Hardness Test
Tensile Test
Intergranular Corrosion Test
✶
ASTM B564 Inconel 600 / 625 Flanges Stock
✶
Inconel 600 / 625 Pipe Flanges Specification
| | |
| --- | --- |
| Standards | ASTM, ASME |
| Designation | B564, SB564 |
| Dimension Standard | ANSI/ASME B16.5, B 16.47 Series A & B, B16.48, BS4504, BS 10, EN-1092, DIN, etc. |
| Standards | ANSI Flanges, ASME Flanges, BS Flanges, DIN Flanges, EN Flanges etc. |
| Flange Face Type | Flate Face (FF), Raised Face (RF), Ring Type Joint (RTJ) |
| Size | 1/2" (15 NB) to 48" (1200NB) |
| Class | Class 150, Class 300, Class 400, Class 600, Class 900, Class1500, Class 2500 | PN6, PN10, PN16, PN25, PN40, PN64 etc. |
ASME SB564 Alloy 600 / 625 Pipe Flanges Equivalent Grades
| | | | | | | | |
| --- | --- | --- | --- | --- | --- | --- | --- |
| STANDARD | UNS | WERKSTOFF NR. | AFNOR | EN | JIS | BS | GOST |
| Inconel 600 | N06600 | 2.4816 | NC15FE11M | NiCr15Fe | NCF 600 | NA 13 | МНЖМц 28-2,5-1,5 |
| Inconel 625 | N06625 | 2.4856 | NC22DNB4M | NiCr22Mo9Nb | NCF 625 | NA 21 | ХН75МБТЮ |
Inconel 600 / 625 Flanges Chemical Composition
| | | | | | | | | |
| --- | --- | --- | --- | --- | --- | --- | --- | --- |
| Grade | C | Mn | Si | S | Cu | Fe | Ni | Cr |
| 600 | 0.15 | 1.00 | 0.50 | 0.015 | 0.50 | 6.00 - 10.0 | 72.00 | 14.00 - 17.00 |
| 625 | 0.10 | 0.50 | 0.50 | 0.015 | - | 5.0 | - | 58.0 min |
Inconel 600 / 625 Flanges Mechanical Properties
| | | | | | |
| --- | --- | --- | --- | --- | --- |
| Grade | Density | Melting Point | Yield Strength (0.2%Offset) | Tensile Strength | Elongation |
| 600 | 8.47 g/cm3 | 1413 °C (2580 °F) | Psi - 45,000 , MPa - 310 | Psi - 95,000 , MPa -655 | 40 % |
| 625 | 8.4 g/cm3 | 1350 °C (2460 °F) | Psi - 75,000 , MPa - 517 | Psi - 1,35,000 , MPa -930 | 42.5 % |
✶
Other Types of Inconel 600 / 625 Flanges
Inconel 600 Flanges
UNS N06600 Flanges
Inconel Alloy 600 Pipe Flanges
2.4856 Plate Flanges
625 Inconel Alloy Flanges Stockholder in India
ANSI B16.5 Inconel 600 Flange
Inconel 625 Slip on Flanges
Inconel Alloy 600 Welding Neck Flanges
Inconel N06625 Long Weld Neck Flanges
Inconel® Alloy 600 Forged Flanges
Alloy 600 Socket weld Flanges Stockist
Inconel Alloy 625 Orifice Flanges
Inconel 625 Flanges Supplier in Mumbai
Alloy 625 Flanges Manufacturer in India
Inconel 600 Lap Joint Flanges
Inconel Alloy 625 RTJ Flanges
Inconel 2.4816 Blind Flanges
Inconel Alloy 600 Ring Type Joint Flanges
Inconel 625 Spectacle Blind Flanges
Inconel® Alloy 600 Square Flanges
Inconel Alloy 625 Pipe Flange Stockist in Mumbai, India
ASME SB564 Alloy 625 Threaded Flanges
Nickel Alloy 600 Flat Flanges
Inconel 625 Reducing Flanges
Inconel 600 Plate Flanges
Inconel® Alloy 600 SORF Flanges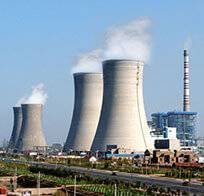 We have huge experience of supplying to all major industries across the world. These Flanges is use in various industries like : Petrochemical, Pulp And Paper Co, Oil and Gas, Chemical Industry, Food Processing Industry, Plumbing, Water Supply Systems, Power Plant, General Purpose Applications, Fabrication Industry etc
Central/South America, North America, Asia, Mid East/Africa, Eastern Europe, UAE
Sri Lanka, Bahrain, Russia, Egypt, Portugal, Turkey, Spain, Singapore, Brazil, Thailand, Chile, Malaysia, Venezuela, Indonesia, Costa Rica, Poland, USA, U.A.E, Italy, Oman, Canada, Saudi Arabia, Angola, Qatar