Alloy 20 Forged Fittings Manufacturer
Alloy 20 Socket weld Fittings, Carpenter 20 Forged Fittings, ANSI B16.11 Alloy 20 Forged Fittings, UNS N08020 Forged Fittings, 2.4660 Forged Fittings, Incoloy® alloy 20 Forged Threaded Fittings, Alloy 20 Forged Fittings Supplier in Mumbai, India.
ASME SB 462 Alloy 20 Union, Alloy 20 Forged Elbow, Incoloy® alloy 20 Bushing, ASTM B462 Alloy 20 Socket weld Pipe Elbow, Alloy 20 Forged Equal Tee, Incoloy® alloy 20 Coupling, Alloy 20 Forged Pipe Cap Stockist, Alloy 20 Plug, Alloy 20 Welding Boss Exporter in India.
We, Simplex Steel Industries, are leading manufacturers and suppliers of Alloy 20 Forged Fittings. We manufacture a wide range of Forged Fittings in a variety of materials and alloys. By considering all the requirements and demands of our esteem clients, we are offering customized as well as non-customized Forged Fittings in various dimensions and specifications. We are offering these Forged Fittings in all grades of Alloy Steel. Alloy 20 is one of the suitable grades which is widely used for the manufacturing of Fittings. Forged Fittings are an essential and widely used component in Piping applications. It is used for various applications. Our high-grade Alloy 20 Forged Fittings contain high-level resistance to chemical attacks and harsh environment. It has high tolerance capability, yield strength, and temperature strength. We, Simplex Steel Industries, are manufacturing these Fittings in all materials and in bulk amount to complete the urgent needs of our clients.
We have a well-equipped and high-tech manufacturing plant where we implement modern machinery and advanced tools. This adoption of technology helps to produce Alloy Steel N08020 Forged Socket weld Fittings in bulk amount without compromising in quality. We fabricate these Forged Fittings in under the supervision of our expert team. We have an experienced and skilled team of quality testers who are supervising the whole manufacturing plant. This helps to avoid defects and errors in production. Simplex Steel Industries follows all defined manufacturing processes and national and international quality standards while producing these Alloy 20 Forged Fittings. These Forged Fittings are manufactured by using excellent quality raw material. Our quality testers are performing various destructive and non-destructive tests at different stages of production. This ensures quality and all required standards before delivering to clients.
We are not only taking care of the quality and suitability of Alloy Steel 2.4660 Forged Threaded Fittings, but we are also focusing on on-time and damage-free delivery. We use suitable packing materials to pack these Forged Fittings, which protect Fittings from damage in transit. By choosing a fast way of shipping, we ensure to deliver orders within the decided time. We are offering excellent quality Fittings at reasonable rates.
Value Added Services
Sand Blasting
Electro Polish
Epoxy Coating
Features
High tensile strength
Good load bearing capacity
Excellent versatility and weldability
Testing
Hardness Test
Tensile Test
Intergranular Corrosion Test
✶
ASTM B462 Alloy 20 Forged Fittings Stock
✶
Alloy 20 Forged Fittings Specification
| | |
| --- | --- |
| Standards | ASTM, ASME |
| Designation | B462, SB462 |
| Dimension Standard | ASME 16.11, MSS SP-79, 83, 95, 97, BS 3799 |
| Grade | Alloy 20 Forged Fittings. |
| Type | Socketweld Fittings, Screwed-Threaded Fittings |
| Class | 2000 LBS, 3000 LBS, 6000 LBS, 9000 LBS |
| Size | 1/8" NB to 4" NB (Socketweld & Screwed-Threaded) |
| Types of Forged Fittings | Elbow, Tee, Union, Cross, Swage Nipples, Coupling, CAP, Plug, Bush. |
ASME SB 462 Alloy 20 Forged Fittings Equivalent Grades
| | | | | |
| --- | --- | --- | --- | --- |
| STANDARD | WERKSTOFF NR. | UNS | EN | AFNOR |
| Alloy 20 | 2.4660 | N08020 | NiCr20CuMo | Z2NCUD31-20AZ |
Alloy 20 High Pressure Forged Fittings Chemical Composition
| | | | | | | | | | | |
| --- | --- | --- | --- | --- | --- | --- | --- | --- | --- | --- |
| Grade | C | Mn | Si | S | Cu | Ni | Cr | Fe | Mo | P |
| Alloy 20 | 0.07 max | 2.00 max | 1.00 max | 0.035 max | 3.00 – 4.00 | 32.00 – 38.00 | 19.00 – 21.00 | 29.85 min* | 2.00 – 3.00 | 0.045 max |
Alloy 20 Forged Fittings Mechanical Properties
| | | | | | |
| --- | --- | --- | --- | --- | --- |
| Element | Density | Melting Point | Tensile Strength | Yield Strength (0.2%Offset) | Elongation |
| Alloy 20 | 8.1 g/cm3 | 1443 °C (2430 °F) | Psi -80,000, MPa -551 | Psi - 35,000, MPa - 241 | 30 % |
✶
Other Types of Alloy 20 Forged Fittings
Alloy 20 Socket weld Elbow
Alloy 20 Forged Tee
Alloy 20 Full Coupling
Incoloy® alloy 20 Coupling
Alloy 20 90 deg. Threaded Elbow
Alloy 20 Half Coupling
Carpenter 20 Union
Alloy 20 Forged Cross
Alloy 20 Forged Pipe Nipple/Reducing Nipple
Incoloy® alloy 20 Bushing
Carpenter 20 Threaded Unequal Tees
Alloy Steel 2.4660 Forged Fittings in Mumbai
Alloy 20 45 Degree Forged Elbow
Alloy 20 Forged Fittings Supplier in Mumbai
Alloy 20 Forged Fittings Manufacturer in India
Incoloy® alloy 20 Equal Cross
Alloy 20 Reducing Cross Stockholder in India
Alloy UNS N08020 Reducing Tee
Carpenter 20 Forged Welding Boss
Carpenter 20 Forged End Cap/Pipe Cap
Alloy 20 Forged Reducers and Reducer Inserts
Alloy Steel N08020 Forged Fittings in India
Alloy 20 Forged Tee Stockist in Mumbai, India
Alloy Steel 2.4660 Forged Plug
Alloy 20 High Pressure Forged Fittings
Alloy 20 Industrial Forged Fittings
Incoloy® alloy 20 Socket weld Fittings
Alloy 20 Threaded Fittings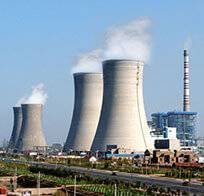 We have huge experience of supplying to all major industries across the world. These Forged Fittings is use in various industries like : Petrochemical, Pulp And Paper Co, Oil and Gas, Chemical Industry, Food Processing Industry, Plumbing, Water Supply Systems, Power Plant, General Purpose Applications, Fabrication Industry etc
Central/South America, North America, Asia, Mid East/Africa, Eastern Europe, UAE
Sri Lanka, Bahrain, Russia, Egypt, Portugal, Turkey, Spain, Singapore, Brazil, Thailand, Chile, Malaysia, Venezuela, Indonesia, Costa Rica, Poland, USA, U.A.E, Italy, Oman, Canada, Saudi Arabia, Angola, Qatar