Nickel Alloy 201 Forged Fittings Manufacturer
Nickel 201 Forged Threaded Fittings, 2.4068 Forged Fittings, ANSI B16.11 Nickel 201 Forged Fittings, Nickel Alloy 201 Socket weld Fittings, Nickel Alloy JIS NW 2201 Forged Fittings, UNS N02201 Forged Fittings, Nickel Alloy 201 Forged Fittings Supplier in Mumbai, India.
ASTM B564 Alloy 201 Socket weld Pipe Elbow, Nickel 201 Plug, 201 Nickel Coupling, Nickel 201 Forged Elbow, ASME SB 564 Alloy 201 Union, Nickel 201 Forged Equal Tee, 201 Nickel Bushing, Nickel Alloy 201 Forged Pipe Cap Stockist, Nickel Alloy 201 Welding Boss Exporter in India.
Nickel 201 Forged Fittings are highly alloyed steel, which has high corrosion resistance when compared to other steel because a large amount of chromium is present in it. These Forged Fittings has good formability, corrosion resistance, and fabricability. These fittings belong to transition metals and is very hard and adaptable. These fittings are immensely popular because of the fact that it is a corrosive product. Nickel chloride has relatively low solubility in the range of concentration. One must be extremely careful while using this fitting when solutions are at high velocity.
Simplex Steel Industries are one of the pioneers in the import and stockiest of Nickel 201 Forged Fittings in the market. These fittings are mainly used in neutral or reducing environments and exclusively in industries like marine engineering, chemical, and hydrogen plants, heat exchangers, valves, pump manufacturing, and many more. These fittings are acknowledged for their excellent features like having an impact and high tensile strength. We provide Nickel 201 Forged Fittings of various shapes, sizes, grades, and specifications of International standards, and we customize it to our esteemed client with the best possible rates.
Nickel Alloy N02201 Socket weld Fittings are manufactured by combining iron, chromium, manganese, nickel, silicon, nitrogen, and carbon with modern technology and machinery. These fittings are supervised by a team of highly skilled and qualified engineers inhouse and maintain the international standards of quality. Nickel 201 forged fittings go through a series of tests before it is packed. The analysis report is created after the competition of each test to ensure that the product is matching up with the standard quality. We also conduct third party tests as required by our valuable clients and provide the documentation for the same.
We at Simplex Steel Industries provided value-added services to our customers because we believe in maintaining professional relations for the long term with our clients. That's the reason we focus on quality in every aspect of our products. Nickel 2.4068 Threaded Fittings are packed using highly packaging materials after a series of checks with packaging team final products are despatched to our clients across the world damage-free.
Value Added Services
Sand Blasting
Electro Polish
Epoxy Coating
Features
High tensile strength
Good load bearing capacity
Excellent versatility and weldability
Testing
Hardness Test
Tensile Test
Intergranular Corrosion Test
✶
ASTM B564 Nickel Alloy 201 Forged Fittings Stock
✶
Nickel Alloy 201 Forged Fittings Specification
| | |
| --- | --- |
| Standards | ASTM, ASME |
| Designation | B564, SB564 |
| Dimension Standard | ASME 16.11, MSS SP-79, 83, 95, 97, BS 3799 |
| Grade | Nickel 201 Forged Fittings. |
| Type | Socketweld Fittings, Screwed-Threaded Fittings |
| Class | 2000 LBS, 3000 LBS, 6000 LBS, 9000 LBS |
| Size | 1/8" NB to 4" NB (Socketweld & Screwed-Threaded) |
| Types of Forged Fittings | Elbow, Tee, Union, Cross, Swage Nipples, Coupling, CAP, Plug, Bush. |
ASME SB 564 Alloy 201 Forged Fittings Equivalent Grades
| | | | | | | | |
| --- | --- | --- | --- | --- | --- | --- | --- |
| STANDARD | WERKSTOFF NR. | UNS | JIS | BS | GOST | AFNOR | EN |
| Nickel 201 | 2.4068 | N02201 | NW 2201 | NA 12 | НП-2 | - | LC-Ni 99 |
Nickel 201 High Pressure Forged Fittings Chemical Composition
| | | | | | | | |
| --- | --- | --- | --- | --- | --- | --- | --- |
| Grade | C | Mn | Si | S | Cu | Fe | Ni |
| Nickel 201 | 0.02 max | 0.35 max | 0.35 max | 0.01 max | 0.25 max | 0.40 max | 99.0 min |
Nickel 201 Forged Fittings Mechanical Properties
| | | | | | |
| --- | --- | --- | --- | --- | --- |
| Element | Density | Melting Point | Tensile Strength | Yield Strength (0.2%Offset) | Elongation |
| Nickel 201 | 8.9 g/cm3 | 1446 °C (2635 °F) | Psi – 67000 , MPa – 462 | Psi – 21500 , MPa – 148 | 45 % |
✶
Other Types of Nickel 201 Forged Fittings
Nickel Alloy 201 Socket weld Elbow
Nickel 201 Forged Tee
Nickel N02201 Full Coupling
Nickel Alloy 201 Coupling
Nickel Alloy 201 90 deg. Threaded Elbow
Nickel 201 Half Coupling
Nickel JIS NW 2201 Union
Nickel 201 Forged Cross
Nickel 201 Forged Pipe Nipple/Reducing Nipple
Nickel 201 Bushing
Nickel 201 Threaded Unequal Tees
Nickel Alloy 2.4068 Forged Fittings in Mumbai
Nickel 201 45 Degree Forged Elbow
Nickel 201 Forged Fittings Supplier in Mumbai
Nickel 201 Forged Fittings Manufacturer in India
Nickel 201 Equal Cross
Nickel 201 Reducing Cross Stockholder in India
Nickel UNS N02201 Reducing Tee
Nickel 201 Forged Welding Boss
Nickel 201 Forged End Cap/Pipe Cap
Alloy 201 Forged Reducers and Reducer Inserts
Nickel N02201 Forged Fittings in India
Nickel 201 Forged Tee Stockist in Mumbai, India
Nickel 2.4068 Forged Plug
201 Nickel Alloy High Pressure Forged Fittings
Nickel 201 Industrial Forged Fittings
Nickel Alloy 201 Socket weld Fittings
Nickel Alloy 201 Threaded Fittings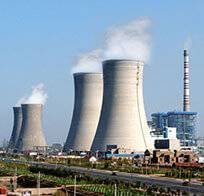 We have huge experience of supplying to all major industries across the world. These Forged Fittings is use in various industries like : Petrochemical, Pulp And Paper Co, Oil and Gas, Chemical Industry, Food Processing Industry, Plumbing, Water Supply Systems, Power Plant, General Purpose Applications, Fabrication Industry etc
Central/South America, North America, Asia, Mid East/Africa, Eastern Europe, UAE
Sri Lanka, Bahrain, Russia, Egypt, Portugal, Turkey, Spain, Singapore, Brazil, Thailand, Chile, Malaysia, Venezuela, Indonesia, Costa Rica, Poland, USA, U.A.E, Italy, Oman, Canada, Saudi Arabia, Angola, Qatar