Incoloy 825 Forged Fittings Manufacturer
Incoloy 825 Forged Threaded Fittings, Incoloy® Alloy 825 Socket weld Fittings, Inconel 825 Forged Fittings, 2.4858 Forged Fittings, ANSI B16.11 Incoloy 825 Forged Fittings, UNS N08825 Forged Fittings, Incoloy® Alloy 825 Forged Fittings Supplier in Mumbai, India.
825 Incoloy Bushing, Incoloy 825 Plug, Incoloy 825 Forged Elbow, ASTM B564 Inconel 825 Socket weld Pipe Elbow, Incoloy® Alloy 825 Forged Equal Tee, 825 Incoloy Coupling, Inconel 825 Forged Pipe Cap Stockist, ASME SB 564 Alloy 825 Union, Incoloy 825 Welding Boss Exporter in India.
Simplex Steel Industries are the leading importer and stockiest of Incoloy 825 forged fittings in domestic as well as in the international market. These fittings play a vital role in extremely harsh chemical and acid flow. These forged fittings have resistance to chloride stress, cracking, and pitting. Incoloy 825 forged fittings can be directly exposed to a very high temperature. These forged fittings are manufactured with the latest metal forging techniques and are processed with heat treatment that refines its structure for physical toughness. These fittings can be magnetic as well as non-magnetic in nature.
Incoloy 825 forged fittings are in high demand in navy, chemical engineering plant, oil gas refineries, and we have a comprehensive inventory of these fittings of various shapes, sizes, schedules, pressure. It can be customized based on customer requirements. These fittings are ready on stock, and it can be delivered during an emergency. These fittings have special quality finishing, and it is highly durable for a very period, it can tolerate high pressure, and the best part is it requires zero maintenance. Incoloy N08825 Socket weld Fittings grades are available in both tempered and quenched conditions.
These fittings are manufactured by using a mixture of chemicals like carbon, magnesium, silicon, sulfur, iron, titanium, and so on advanced technology, and high machinery is used during the manufacture of the Incoloy 825 Forged Fittings. At Simplex Steel Industries, these forged fittings have to pass through a series of tests under the strict observation of our highly skilled and experienced engineer's detailed analysis report is created after the successful completion of each test. We also conduct a third-party inspection to ensure 100% quality of our products before delivering it to our customers. Because we firmly believe in maintaining professional relationships with our valuable customers, and this is evident by the inclining rate of customer lists in our portfolio with each passing year.
We at Simplex Steel Industries follow a standard packaging method by maintaining international standards to protect Fittings from damage in transit. Incoloy 2.4858 Threaded Fittings are carefully packed with high-quality packaging material for damage-free and on-time delivery as committed.
Value Added Services
Sand Blasting
Electro Polish
Epoxy Coating
Features
High tensile strength
Good load bearing capacity
Excellent versatility and weldability
Testing
Hardness Test
Tensile Test
Intergranular Corrosion Test
✶
ASTM B564 Incoloy Alloy 825 Forged Fittings Stock
✶
Incoloy Alloy 825 Forged Fittings Specification
| | |
| --- | --- |
| Standards | ASTM, ASME |
| Designation | B564, SB564 |
| Dimension Standard | ASME 16.11, MSS SP-79, 83, 95, 97, BS 3799 |
| Grade | Incoloy 825 Forged Fittings. |
| Type | Socketweld Fittings, Screwed-Threaded Fittings |
| Class | 2000 LBS, 3000 LBS, 6000 LBS, 9000 LBS |
| Size | 1/8" NB to 4" NB (Socketweld & Screwed-Threaded) |
| Types of Forged Fittings | Elbow, Tee, Union, Cross, Swage Nipples, Coupling, CAP, Plug, Bush. |
ASME SB 564 Alloy 825 Forged Fittings Equivalent Grades
| | | | | | | | | |
| --- | --- | --- | --- | --- | --- | --- | --- | --- |
| STANDARD | WERKSTOFF NR. | UNS | JIS | BS | GOST | AFNOR | EN | OR |
| Incoloy 825 | 2.4858 | N08825 | NCF 825 | NA 16 | ЭП703 | NFE30C20DUM | NiCr21Mo | XH38BT |
Incoloy 825 High Pressure Forged Fittings Chemical Composition
| | | | | | | | | | | |
| --- | --- | --- | --- | --- | --- | --- | --- | --- | --- | --- |
| Grade | C | Mn | Si | S | Cu | Fe | Ni | Cr | Al | Ti |
| 825 | 0.05 max | 1.00 max | 0.5 max | 0.03 max | 1.50 – 3.00 | 22.00 min | 38.00 – 46.00 | 19.50 – 23.50 | 0.02 max | 0.06 – 1.20 |
Incoloy 825 Forged Fittings Mechanical Properties
| | | | | | |
| --- | --- | --- | --- | --- | --- |
| Element | Density | Melting Point | Tensile Strength | Yield Strength (0.2%Offset) | Elongation |
| 825 | 8.14 g/cm3 | 1400 °C (2550 °F) | Psi – 80,000 , MPa – 550 | Psi – 32,000 , MPa – 220 | 30 % |
✶
Other Types of Incoloy 825 Forged Fittings
Incoloy 825 Socket weld Elbow
Incoloy 825 Forged Tee
Incoloy N08825 Full Coupling
Incoloy 825 Coupling
Incoloy® Alloy 825 90 deg. Threaded Elbow
Incoloy 825 Half Coupling
Incoloy 825 Union
Incoloy 825 Forged Cross
Alloy 825 Forged Pipe Nipple/Reducing Nipple
Incoloy 825 Bushing
Inconel 825 Threaded Unequal Tees
Nickel Alloy 2.4858 Forged Fittings in Mumbai
Incoloy 825 45 Degree Forged Elbow
Inconel 825 Forged Fittings Supplier in Mumbai
Incoloy 825 Forged Fittings Manufacturer in India
Incoloy 825 Equal Cross
Inconel 825 Reducing Cross Stockholder in India
Incoloy UNS N08825 Reducing Tee
Incoloy 825 Forged Welding Boss
Incoloy 825 Forged End Cap/Pipe Cap
Alloy 825 Forged Reducers and Reducer Inserts
Incoloy N08825 Forged Fittings in India
Incoloy 825 Forged Tee Stockist in Mumbai, India
Incoloy 2.4858 Forged Plug
Inconel 825 High Pressure Forged Fittings
Nickel Alloy 825 Industrial Forged Fittings
Incoloy 825 Socket weld Fittings
Incoloy® Alloy 825 Threaded Fittings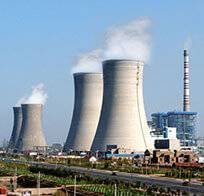 We have huge experience of supplying to all major industries across the world. These Forged Fittings is use in various industries like : Petrochemical, Pulp And Paper Co, Oil and Gas, Chemical Industry, Food Processing Industry, Plumbing, Water Supply Systems, Power Plant, General Purpose Applications, Fabrication Industry etc
Central/South America, North America, Asia, Mid East/Africa, Eastern Europe, UAE
Sri Lanka, Bahrain, Russia, Egypt, Portugal, Turkey, Spain, Singapore, Brazil, Thailand, Chile, Malaysia, Venezuela, Indonesia, Costa Rica, Poland, USA, U.A.E, Italy, Oman, Canada, Saudi Arabia, Angola, Qatar