Inconel 625 Forged Fittings Manufacturer
UNS N06625 Forged Fittings, Inconel Alloy 625 Socket weld Fittings, ANSI B16.11 Inconel 625 Forged Fittings, 2.4856 Forged Fittings, Inconel 625 Forged Threaded Fittings, Inconel® Alloy 625 Forged Fittings, Nickel Alloy 625 Forged Fittings Supplier in Mumbai, India.
Inconel 625 Coupling, Inconel 625 Forged Elbow, ASME SB 564 Alloy 625 Union, 625 Inconel Bushing, Inconel JIS NCF 625 Plug, ASTM B564 Alloy 625 Socket weld Pipe Elbow, Inconel® Alloy 625 Forged Equal Tee, Nickel Alloy 625 Forged Pipe Cap Stockist, Inconel® Alloy 625 Welding Boss Exporter in India.
Simplex Steel Industries is one of the most prominent and appreciated suppliers of a wide range of Inconel 625 forged fittings. We deliver all types, size of Buttweld fittings in custom made specifications and standards to meet the exact needs of our valuable patrons. These fittings are precisely designed and developed by making use of superior quality raw material and modern methodology. Inconel 625 forged fittings offer excellent resistance properties to corrosion and abrasion in any corrosive environments. Inconel 625 forged fittings have exceptional chemical and mechanical properties to sustain in harsh conditions. These fittings exhibit high mechanical strength, durability, weldability, and fabricability.
We offer a full range product, in a manner to attain complete customer satisfaction with timely delivery of products through the safest and fastest mode of transport. Inconel N06625 Forged Threaded Fittings are resistant to corrosion. They have excellent mechanical properties at both shallow and high temperatures. These fittings are immune to chloride-ion stress corrosion cracking.
Our product has excellent weldability and is frequently used in welding, and it has superior fatigue strength and stress corrosion cracking resistance to chloride ions. Our products are more creep resistant and weldable due to some very fundamental changes made in it. The properties of our products that make it an excellent choice for seawater applications are free from pitting and crevice corrosion, high corrosion fatigue strength, high tensile strength, and resistance to chloride-ion stress corrosion cracking and it is often used in combustion liners and spray bars, unique seawater, and chemical plant hardware applications.
Simplex Steel Industries has hired highly qualified and experienced quality inspectors that strictly examine Inconel 625 Socket weld Fittings before delivery. We have adopted a standard method of packaging for our products. We pack Inconel 625 forged Fittings using appropriate and suitable material to ensure damage-free delivery. The quality team conducts various tests to ensure 100% quality upon the products from a timely check of the condition until it is delivered. These Forged Fittings are dispatch with proper packing, and fast shipping to deliver on time as per our commitment to worldwide clients by the suitable and safest mode of transport.
Value Added Services
Sand Blasting
Electro Polish
Epoxy Coating
Features
High tensile strength
Good load bearing capacity
Excellent versatility and weldability
Testing
Hardness Test
Tensile Test
Intergranular Corrosion Test
✶
ASTM B564 Inconel Alloy 625 Forged Fittings Stock
✶
Inconel Alloy 625 Forged Fittings Specification
| | |
| --- | --- |
| Standards | ASTM, ASME |
| Designation | B564, SB564 |
| Dimension Standard | ASME 16.11, MSS SP-79, 83, 95, 97, BS 3799 |
| Grade | Inconel 625 Forged Fittings. |
| Type | Socketweld Fittings, Screwed-Threaded Fittings |
| Class | 2000 LBS, 3000 LBS, 6000 LBS, 9000 LBS |
| Size | 1/8" NB to 4" NB (Socketweld & Screwed-Threaded) |
| Types of Forged Fittings | Elbow, Tee, Union, Cross, Swage Nipples, Coupling, CAP, Plug, Bush. |
ASME SB 564 Alloy 625 Forged Fittings Equivalent Grades
| | | | | | | | |
| --- | --- | --- | --- | --- | --- | --- | --- |
| STANDARD | WERKSTOFF NR. | UNS | JIS | BS | GOST | AFNOR | EN |
| Inconel 625 | 2.4856 | N06625 | NCF 625 | NA 21 | ХН75МБТЮ | NC22DNB4M | NiCr22Mo9Nb |
Inconel 625 High Pressure Forged Fittings Chemical Composition
| | | | | | | | | |
| --- | --- | --- | --- | --- | --- | --- | --- | --- |
| Grade | C | Mn | Si | S | Cu | Fe | Ni | Cr |
| Inconel 625 | 0.10 max | 0.50 max | 0.50 max | 0.015 max | - | 5.0 max | 58.0 min | 20.0 - 23.0 |
Inconel 625 Forged Fittings Mechanical Properties
| | | | | | |
| --- | --- | --- | --- | --- | --- |
| Element | Density | Melting Point | Tensile Strength | Yield Strength (0.2%Offset) | Elongation |
| Inconel 625 | 8.4 g/cm3 | 1350 °C (2460 °F) | Psi – 1,35,000 , MPa – 930 | Psi – 75,000 , MPa – 517 | 42.5 % |
✶
Other Types of Inconel 625 Forged Fittings
Inconel 625 Socket weld Elbow
Inconel 625 Forged Tee
Inconel N06625 Full Coupling
Inconel 625 Coupling
Inconel® Alloy 625 90 deg. Threaded Elbow
Inconel 625 Half Coupling
Inconel 625 Union
Inconel 625 Forged Cross
Alloy 625 Forged Pipe Nipple/Reducing Nipple
Inconel 625 Bushing
Inconel 625 Threaded Unequal Tees
Inconel Alloy 2.4856 Forged Fittings in Mumbai
Nickel Alloy 625 45 Degree Forged Elbow
Inconel 625 Forged Fittings Supplier in Mumbai
Inconel 625 Forged Fittings Manufacturer in India
Inconel 625 Equal Cross
Inconel 625 Reducing Cross Stockholder in India
Inconel UNS N06625 Reducing Tee
Inconel 625 Forged Welding Boss
Inconel 625 Forged End Cap/Pipe Cap
Alloy 625 Forged Reducers and Reducer Inserts
Inconel N06625 Forged Fittings in India
Inconel 625 Forged Tee Stockist in Mumbai, India
Inconel 2.4856 Forged Plug
625 Inconel Alloy High Pressure Forged Fittings
Inconel 625 Industrial Forged Fittings
Nickel Alloy 625 Socket weld Fittings
Inconel Alloy 625 Threaded Fittings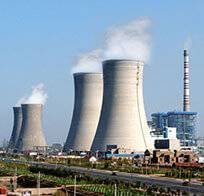 We have huge experience of supplying to all major industries across the world. These Forged Fittings is use in various industries like : Petrochemical, Pulp And Paper Co, Oil and Gas, Chemical Industry, Food Processing Industry, Plumbing, Water Supply Systems, Power Plant, General Purpose Applications, Fabrication Industry etc
Central/South America, North America, Asia, Mid East/Africa, Eastern Europe, UAE
Sri Lanka, Bahrain, Russia, Egypt, Portugal, Turkey, Spain, Singapore, Brazil, Thailand, Chile, Malaysia, Venezuela, Indonesia, Costa Rica, Poland, USA, U.A.E, Italy, Oman, Canada, Saudi Arabia, Angola, Qatar