Inconel 600 Forged Fittings Manufacturer
UNS N06600 Forged Fittings, Inconel 600 Forged Threaded Fittings, Inconel® Alloy 600 Forged Fittings, ANSI B16.11 Inconel 600 Forged Fittings, 2.4816 Forged Fittings, Nickel Alloy 600 Socket weld Fittings, Inconel® Alloy 600 Forged Fittings Supplier in Mumbai, India.
ASME SB 564 Inconel 600 Union, Inconel 600 Plug, 600 Inconel Coupling, Inconel 600 Forged Elbow, Inconel® Alloy 600 Forged Pipe Cap Stockist, 600 Inconel Bushing, ASTM B564 Alloy 600 Socket weld Pipe Elbow, Inconel® Alloy 600 Forged Equal Tee, Nickel Alloy 600 Welding Boss Exporter in India.
Inconel 600 Forged Fittings are known for its high performance because they have the capacity to function under very high temperatures and extreme mechanical stress upon them. These superalloys contain many elements in a combination to achieve the required output. Inconel 600 Forged Fittings are available in a large number of shapes, sizes, schedules, and pressures. Simplex Steel Industries are experts in importing Inconel 600 forged fittings that are huge demand in many applications like Navy, chemical processing, marine engineering, oil, and refineries. All these industries rely on Inconel 600 forged fittings because these fittings are capable of withstanding severe corrosion and extremely harsh conditions.
These fittings are nonmagnetic and with excellent protection from pitting, cracking, corrosion, and carburization. The specialty of Inconel 600 forged fittings are they ensure leak and tight connections between pipeline. Simplex Steel Industries are well-known stockist and supplier of Inconel 600 forged fittings in the global market. Inconel UNS N06600 Socket weld Fittings is highly versatile, and it can be used in anything that elevates temperature upto 2000oC. Manufactured by the mixture of chemical composition like chromium, iron, manganese, copper, silicon, carbon, sulfur and nickel.
Inconel 600 forged fittings undergo various destructive and non-destructive tests under the surveillance of experienced and professional engineers. It helps to maintain the quality and other parameters of Forged Fittings. A detailed analysis report is generated after the successful completion of each test. It is thoroughly studied by the quality team to ensure 100% quality assurance on the products before it is delivered to the valuable customer. Simplex Steel Industries also performs a third-party test upon the request of clients and provide the documents for the same, because we aim to build a long-term professional relationship with their clients by delivering world-class products, maintaining international standards at a very affordable price from the rest in the market.
We maintain standard packaging for all our products. Inconel 2.4816 Threaded Fittings are packed using environmentally friendly and high-quality packaging material. There are various quality checks of our products, and our quality expert team takes ownership of the damage-free delivery of the products across to our customers.
Value Added Services
Sand Blasting
Electro Polish
Epoxy Coating
Features
High tensile strength
Good load bearing capacity
Excellent versatility and weldability
Testing
Hardness Test
Tensile Test
Intergranular Corrosion Test
✶
ASTM B564 Inconel Alloy 600 Forged Fittings Stock
✶
Inconel Alloy 600 Forged Fittings Specification
| | |
| --- | --- |
| Standards | ASTM, ASME |
| Designation | B564, SB564 |
| Dimension Standard | ASME 16.11, MSS SP-79, 83, 95, 97, BS 3799 |
| Grade | Inconel 600 Forged Fittings. |
| Type | Socketweld Fittings, Screwed-Threaded Fittings |
| Class | 2000 LBS, 3000 LBS, 6000 LBS, 9000 LBS |
| Size | 1/8" NB to 4" NB (Socketweld & Screwed-Threaded) |
| Types of Forged Fittings | Elbow, Tee, Union, Cross, Swage Nipples, Coupling, CAP, Plug, Bush. |
ASME SB 564 Alloy 600 Forged Fittings Equivalent Grades
| | | | | | | | |
| --- | --- | --- | --- | --- | --- | --- | --- |
| STANDARD | WERKSTOFF NR. | UNS | JIS | BS | GOST | AFNOR | EN |
| Inconel 600 | 2.4816 | N06600 | NCF 600 | NA 13 | МНЖМц 28-2,5-1,5 | NC15FE11M | NiCr15Fe |
Inconel 600 High Pressure Forged Fittings Chemical Composition
| | | | | | | | | |
| --- | --- | --- | --- | --- | --- | --- | --- | --- |
| Grade | C | Mn | Si | S | Cu | Fe | Ni | Cr |
| Inconel 600 | 0.15 max | 1.00 max | 0.50 max | 0.015max | 0.50 max | 6.00 – 10.00 | 72.00 min | 14.00 – 17.00 |
Inconel 600 Forged Fittings Mechanical Properties
| | | | | | |
| --- | --- | --- | --- | --- | --- |
| Element | Density | Melting Point | Tensile Strength | Yield Strength (0.2%Offset) | Elongation |
| Inconel 600 | 8.47 g/cm3 | 1413 °C (2580 °F) | Psi – 95,000 , MPa – 655 | Psi – 45,000 , MPa – 310 | 40 % |
✶
Other Types of Inconel 600 Forged Fittings
Inconel 600 Socket weld Elbow
Inconel 600 Forged Tee
Inconel N06600 Full Coupling
Inconel 600 Coupling
Inconel® Alloy 600 90 deg. Threaded Elbow
Inconel 600 Half Coupling
Inconel 600 Union
Nickel Alloy 600 Forged Cross
Inconel 600 Forged Pipe Nipple/Reducing Nipple
Inconel 600 Bushing
Inconel 600 Threaded Unequal Tees
Inconel 2.4816 Forged Fittings in Mumbai
Inconel 600 45 Degree Forged Elbow
Inconel 600 Forged Fittings Supplier in Mumbai
Inconel 600 Forged Fittings Manufacturer in India
Inconel® Alloy 600 Equal Cross
Inconel 600 Reducing Cross Stockholder in India
Inconel UNS N06600 Reducing Tee
Nickel Alloy 600 Forged Welding Boss
Inconel 600 Forged End Cap/Pipe Cap
Inconel 600 Forged Reducers and Reducer Inserts
Inconel N06600 Forged Fittings in India
Inconel 600 Forged Tee Stockist in Mumbai, India
Inconel 2.4816 Forged Plug
Nickel Alloy 6600 High Pressure Forged Fittings
Inconel 600 Industrial Forged Fittings
Inconel 600 Socket weld Fittings
Inconel Alloy 600 Threaded Fittings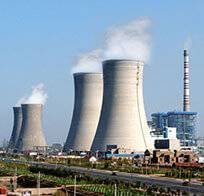 We have huge experience of supplying to all major industries across the world. These Forged Fittings is use in various industries like : Petrochemical, Pulp And Paper Co, Oil and Gas, Chemical Industry, Food Processing Industry, Plumbing, Water Supply Systems, Power Plant, General Purpose Applications, Fabrication Industry etc
Central/South America, North America, Asia, Mid East/Africa, Eastern Europe, UAE
Sri Lanka, Bahrain, Russia, Egypt, Portugal, Turkey, Spain, Singapore, Brazil, Thailand, Chile, Malaysia, Venezuela, Indonesia, Costa Rica, Poland, USA, U.A.E, Italy, Oman, Canada, Saudi Arabia, Angola, Qatar